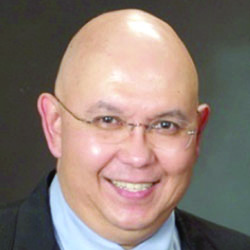 Dr. Kuni Beasley
Columnist for
Practical Homeschooling Magazine
.
Dr. Beasley has taught college for sixteen years at several institutions, including Northwood University, Dallas Baptist University, University of Texas at Arlington, and thirteen years at LeTourneau University. He is credentialed to teach at the graduate level in 14 subject areas.

He earned his Doctor of Ministries of Greek and Hebrew studies concurrently with his Ph.D.

Visit BeasleyCollegePrep.com to see programs he has developed for homeschoolers. Email your college-related questions to info@beasleycollegeprep.com.

---
Homeschooling Articles by Dr. Kuni Beasley
2-2-2 A Fast-Track Strategy for High School and College Dr. Beasley reveals his strategy for a fast track through high school and college.
Harvard for Homeschoolers A Harvard education is within the reach of your homeschooler. Here's how.
How to Avoid College Debt With good planning you can get a college education and avoid college loans.
Top 12 Things Homeschool Parents Need to Know About the SAT and ACT Useful advice for taking those fearsome college entrance exams
12 Things Homeschool Parents Need to Know About College Advice for choosing a college, getting into the college you choose, and paying for it
Five Ways to Get Money for College Five sources for the money to pay for your student's college education