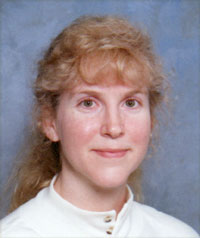 Joyce McPherson
Former columnist for
Practical Homeschooling Magazine
.
Joyce McPherson is the creator of the online programs "Homeschool Tools" and "Shakespeare Tools," as well as the author of a series of biographies for Greenleaf Press. With her husband, Garth, she homeschools their nine children. She can be reached at mcpclan@epbfi.com.

---
Homeschooling Articles by Joyce McPherson
Shakespeare Camp Joyce tells how to start and run your very own Shakespeare camp.
A Mother-Daughter Book Club Why should the kids get to read all the good books? Enjoy them together.
Starting a Homeschool Yearbook The nuts and bolts of starting a homeschool yearbook.
Not Just Another Spelling Bee Kids can just stand there and spell. Or you can use your Bee to motivate, teach spelling, and even improve handwriting. Here's how.
Math Counts What can our children gain by entering this famous math competition?
National History Day An essay writing contest to help get students interested in our nation's past
What We Learned at FIRST Lego League Do you have children who are drawn to building, inventing or programming? FIRST Lego League is a worldwide competition that introduces students to hands-on robotics and programming.
The Geography Bee Geography is one of the most useful subjects that students will learn.
Going Classical with the National Latin and Mythology Exams Learn how to teach children Latin through the classical education model.