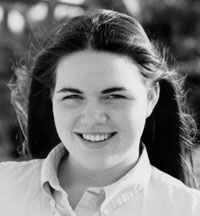 Laura Hinely
Former columnist for
Practical Homeschooling Magazine
.
Laura Hinely graduated May of 2002 after homeschooling for eleven years. She has written for the Orlando Sentinel and plans to continue writing after attending Florida

---
Homeschooling Articles by Laura Hinely
What I Learned at TeenPact There's no time for slacking when this group is teaching you how to be a leader!