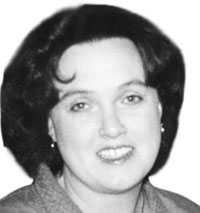 Maryann Turner
Former columnist for
Practical Homeschooling Magazine
.
Mary Ann Turner and her husband, David, homeschool their four children in Southern Virginia. She believes that everyday life's educational possibilities are limitless, and it's up to us to take advantage of the curriculum God provided.

---
Homeschooling Articles by Maryann Turner
What is Unschooling? Maryann Turner explains what it is and why it works for her.
Education Just Happens... Does It Really? Maryann Turner explains how education partly depends on attitude and environment.
Getting Ready for College in the Early Grades Maryann Turner helps us get those little ones on track.
The Most Significant Scientific Discovery of All Maryann Turner points out the wonders of nature all around us.
What is Our Job as Parents? All parents have a mission.
This Land is God's Land How the "me universe" has destroyed our perspective.
Doing It All Can Do You In! Confessions of a super homeschooling mom.
Unexpected Gifts How to help your children gain a love for art and music and an eye and an ear for beauty.
Community Service? Community service the homeschool way.
You Don't Have to Be Perfect... Just Smile! Perfection versus enthusiasm
Play Ball! A homeschooler becomes a pitching ace.
Celebrate the Simple! The holiday season is the perfect time to take advantage of many opportunities to share the joy of learning.