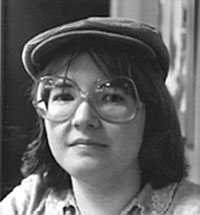 Teresa Schultz-Jones
Former columnist for
Practical Homeschooling Magazine
.
Teresa Schultz-Jones is about to complete her family's sixteen-year-long homeschool journey now that her youngest child is about ready to graduate from high school. Of her two older children, one is now an English teacher in Taiwan and one is an animation major in college. Of all of Teresa's jobs, homeschooling was the most adventurous and rewarding.

---
Homeschooling Articles by Teresa Schultz-Jones
A Homeschooled Preteen in College Teresa Schultz-Jones' 11-year-old daughter tests the waters at community college.
How We Made A Homeschool Yearbook How to put together an amazing yearbook for your homeschool support group.
It's National Novel Writing Month! Write a 50,000 word novel in a month? Over 9,000 people did it last year. Discover how you can do it, too.
Why We Chose NARHS to Create Our High School Transcripts Learn about how to get an accredited high school transcript while teaching your own choice of courses.
If It's Tuesday, This Postcard Must Be from Belgium Find out what postcrossing is, and how your children can benefit from doing it.