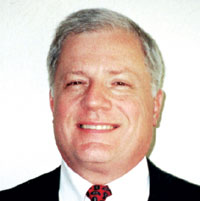 Russ Beck
Former columnist for
Practical Homeschooling Magazine
.
Russ Beck is the vice-president of Ferguson Publishing Company, a leading publisher in career education. Russ has been involved in education for more than 28 years as a teacher, coach, and publisher's representative. For the past ten years he has been committed to the development and promotion of career education materials. He is currently a member of the National Career Development Association and the American Vocational Association.

---
Homeschooling Articles by Russ Beck
Getting Ready for the Future - Today What are the #1 skills you need to succeed, and how is the world of work changing? Get the skinny!
Awareness and Assessment How to integrate career awareness into your curriculum.
Searching for the Right Career What do YOU want to be when you grow up?
Top Jobs for the College Graduate In 10 years the job market will be completely different than it is.
Not All Good Jobs Require a Bachelor's Degree Good careers you can enter without college.
There Are Many Paths to Success Alternatives to four-year colleges.