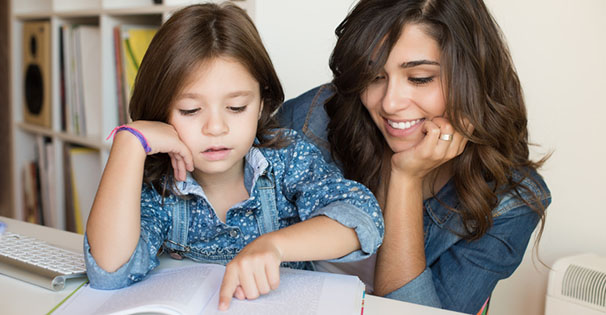 Elementary
The elementary years are traditionally when children received the real "building blocks" of knowledge—instruction in reading, handwriting, and arithmetic (commonly known as the "3Rs").
Age 6 or 7 is still when most children are developmentally ready to tackle these tasks.
This doesn't mean sitting glumly at a desk for hours each day, though!
The actual "work" of homeschool should take no more than an hour or two for a first grader. Gradually this increases. A fourth-grader is usually able to work independently for most assignments and activities, and spend several hours a day at academics.
"Independently" doesn't necessarily mean "all by themselves," though. Children of a more social disposition need more oversight and interaction, as do children who for whatever reason learn more slowly.
Once the 3Rs are done for the day (and we do recommend tackling them first), there are so many fun ways to tackle the other subjects. Keep subscribing to Practical Homeschooling for the latest great ideas!
READ THESE FIRST
GRADE BY GRADE
BIBLE
Top 10 Bible Tips
Top ten tips for teaching Bible in your homeschool. Christian viewpoint.
LEARNING TO READ
SPEAKING & SPELLING
HANDWRITING
ARITHMETIC
HISTORY
VARIOUS CLEVER IDEAS
BLAST FROM THE PAST
A Taste of the Old Days
Just for fun—Sam Blumenfeld gives us a little taste of what elementary school was like 80 years ago, when he was a young child.