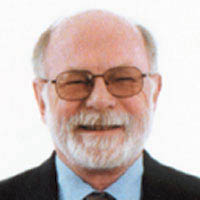 Michael Maloney
Former columnist for
Practical Homeschooling Magazine
.
Michael Maloney, M.A. is a teacher, principal, researcher, and best selling author of the Teach Your Children to Read Well and the Teach Your Children Math Well series. He has founded 20 learning centers and is the winner of the National Educator Literacy Award for 2001 (Canada). See www.teachyourchildrenwell.ca for more information.

---
Homeschooling Articles by Michael Maloney
The Maloney Method How did this feisty Canadian Literacy Educator of the Year come up with a five-point method that teaches basic skills to even the toughest students? And how does his method work?
Frequency and Fluency - New Ways to Measure Student Performance What are frequency and fluency and how can you use them in your homeschool?
How to Teach Reading & Measure Your Child's Reading Skills
Arithmetic Fluency: Some Ideas for Achieving It
Spelling Fluency: Pre-Drills for Teaching Spelling A roadmap to speedy, accurate spelling.
Teaching Reading Comprehension Skills Measuring and improving reading comprehension.
Fluent Grammar Measuring and improving English grammar proficiency.
More Results in Less Time: The One-Minute Drill That Works What are SAFMEDS and what are they good for?
Teaching Fluent Handwriting Skills Help for developing fluent handwriting.
Teaching Fluent Handwriting Skills, Part 2 More help for developing fluent handwriting.
Teaching Fluent Keyboarding Skills How to measure and improve keyboarding fluency.
Building Fluent Vocabulary How to measure and improve proficiency in vocabulary.
Building Fluent Reading Comprehension Skills, Part One How to measure - and improve - reading comprehension.
Reading Comprehension, Part 2: Inference How to improve your student's ability to draw inferences from what he reads.
Reading Comprehension Part 3: Deductive Reasoning How to use the rules of logic to help your student understand what he reads.
Reading Comprehension Part 4: Logical Reasoning How to use the rules of argumentation to evaluate a writer's reasoning.
Geography and History at the Crossroads Geography and history together are better than either by itself.
Practical Geography Facts and Numbers Fun ways to tie geography study to the real world.
Teaching Geography How to become fluent in geography.
Teaching Geography Using the DI Approach Teaching geography: The Direct Instruction approach.
Learning Geographic Concepts and Terms Becoming fluent in the specialized vocabulary of geography.
Teaching Abbreviations Using Flashcards Using flashcards to memorize commonly-used abbreviations.
The Geography of Victory and of Defeat How geography can affect history.