Free Email Newsletter!
Sign up to receive our free email newsletter, and up to three special offers from homeschool providers every week.

Homeschool News
Occasionally we post a story of extreme interest or importance to homeschoolers on our site. On the left, you'll find links to all of them.
Our Articles area also includes hundreds of useful articles, with more added on a regular basis.
On the right (desktop version) or below (mobile version) you'll find a sign-up-now button for our email newsletter.
Follow us on Facebook and Twitter for fast-breaking news.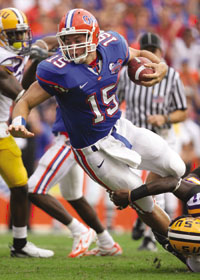 Remember, our magazine, Practical Homeschooling, brings subscribers up-to-date news not covered on this site, as well as the latest trends, interviews, reviews, methods, and more for homeschoolers. If you don't already subscribe, it's the best way to stay current with what's happening in the homeschool world. 10 Steps to Getting Started in Homeschooling
NEW! Twelve Top Homeschooling Methods - part 1
NEW! Twelve Top Homeschooling Methods - part 2
Top 10 Types of Homeschool Curriculum
Narration: A different way to find out what your children know
50 Great Quotes & Facts About the Power of Play
10 Steps to Make Your Children Outstanding Leaders
Piano Lessons Are Good for You
Why Should I Homeschool? Seven great reasons...
Why Should I Homeschool? Seven more great reasons...
Some Fascinating Facts About Homeschool vs Public School
Read this to get ready for NaNoWriMo!
20 Great Reasons You Homeschool
Homeschooled - How American Homeschoolers Measure Up
Homeschoolers Are Not Stuck at Home
What You Need to Know about Standardized Testing
Top 10 Tips for Working at Home while Homeschooling
Full-Time Work, Full-Time Homeschool
Why Handwriting Helps You Learn
What your preschooler needs to know
Outside Play is Important for Kids
5 Ways to Wow Your Preschooler with History
College Admissions: What Really Matters?
The 10 Most Important Work Skills in 2020
Your Homeschooled Student's Future Career: Allied Health?
Are You HOMESCHOOL Mom Enough?
How to Land a Top Tech Dream Job with Google, Facebook, Apple... and More!
Raising five sons = "never worked a day in her life?"
Spring Has Sprung - a humorous take on an old rhyme... the homeschool way!
Bears in the House - In Memory of Jan Berenstain
Tim Tebow, Homeschool Graduate
The Great Gardasil (HPV Vaccine) Scam - Protect Your Children!
Polish "Underground Railroad" Rescuing Kids Kidnapped by Nordics
World-Famous Homeschool Advocate Chris Klicka Has Gone to His Heavenly Reward
Huge Fines, Jail, and Loss of Custody Threatened for German Homeschoolers
German homeschoolers say their embassy may be blocking your phone calls and emails!
Australian Homeschooling About to be Restricted
Homeschool Freedom Threated in Puerto Rico
"Homeschooling Illegal" Declares German School Official
Latest Stories About Terri Schiavo Case
Latest on Homeschooling in Korea
Nevada Considers Requiring Homeschool ID
Michigan School District Portrays Homeschoolers as "Terrorists"
Netherlands Needs Your Help to Legalize Homeschooling
Help Equip the World's Poorest Children for Academic Success
What's With Homeschooling in California?
Senate Bill Threatens Your Right to Use Nutritional Supplementation
Mexican Homeschool Leader Needs Prayer!
Latest Update on Brazilian Homeschooling
Defending Homeschool Freedom in California - CA Case Petition
Homeschoolers Excel in ACT College Entrance Exam
Opportunities and Obstacles for Homeschooling in Kenya
HSLDA President Rebukes CBS Parent Company for Slanted Feature
More background on the "Dark Side of Homeschooling" show
Romanian Homeschoolers Need Your Help!
Tribute to Dr. Paul Lindrom - In Memoria
Missouri: Victory! H.B. 1460 has died in committee.
Dr. Laura supports Dr. Dobson: "Take your kids out of public schools"
Dr. Dobson Tells Christians to Get Kids Out Of California Public Schools
Executive Challenged Anew As Documentary Reveals Home Education Success!
Pray for Little Bear Wheeler's Grandson