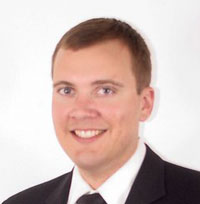 Joseph Pride
Former columnist for
Practical Homeschooling Magazine
.
Joseph Pride graduated from the Coast Guard Academy in 2005 (mechanical engineering, with honors) and worked for the Coast Guard until 2010, during which time he was part of the largest drug bust in US history. He now lives in West Virginia and works for a major energy company.

---
Homeschooling Articles by Joseph Pride
Homeschool Vacations and Adventures Ever so much more than resorts and getaways... Explore the Adirondacks, go ocean kayaking, climb a mountain, attend a homeschool family retreat, or set sail on the high seas!
The World's Tiniest Motors Motors the size of molecules show why the "simple" cell is irreducibly complex
Sweat Now, Sail Later Video-game slacker or life of adventure? Hard work made the difference.