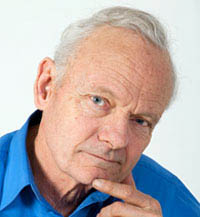 Dr. Arthur Robinson
Former columnist for
Practical Homeschooling Magazine
.
Dr. Arthur Robinson is President and Research Professor of the Oregon Institute of Science and Medicine. His wife Lauralee, who was also a scientist, homeschooled their children until her death in November 1988. Since then, Dr. Robinson and his six children have continued their homeschooling by developing a program entirely based upon self-teaching. Their "Robinson Curriculum" includes all 6,400 vocabulary words from past SAT and GRE exams, keyed to the hundreds of classic books in their CD-ROM-based curriculum. It also includes numerous vocabulary exercises based on those words.

---
Homeschooling Articles by Dr. Arthur Robinson
"My Children Teach Themselves" When this family's mother died, the children took over, with surprising results.
Build Confidence Through Independent Learning Practice tackling problems on your own in homeschool and the habit will carry over into college and beyond.
Learning to Think Scientifically Dr. Arthur Robinson explains why you need math to do real science and how to detect "pretend science" courses.
College Preparation in the Homeschool Dr. Arthur Robinson tells about a basic skill that will prepare your homeschoolers for college.
Science Taken Seriously Dr. Arthur Robinson wants us to be careful what we teach is true, not a "dumbed-down" oversimplification.
Must Differences Be Compulsory? Multiculturalism teaches that all people should be forced to remain different.
Government As It Ought To Be Taught Trust and parrot? No way!
The Future of Homeschooling The demise of government schools and how that affects homeschooling.
Setting an Example Children learn by example.
21st Century Kids Need Real Skills Wanted: 21st century kids who know how to do real work.
How to Raise a Thinker Why math and vocabulary are the tools of learning.