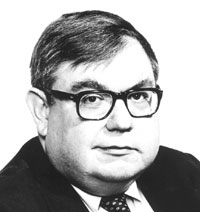 Samuel Francis
Former columnist for
Practical Homeschooling Magazine
.
Samuel Francis is a nationally syndicated columnist and editor of the Samuel Francis Letter, a monthly newsletter offering a compilation of his syndicated columns. The price of a subscription is $35 a year. New subscribers can get a free copy of his new book, Revolution from the Middle: Essays and Columns from Chronicles, 1989-1996, which retails for $6.95. Write to SFL, PO Box 19627, Alexandria, VA 22320.

---
Homeschooling Articles by Samuel Francis
A Foundation... Or Empire? This nationally syndicated columnist talks about building up the New Republic.