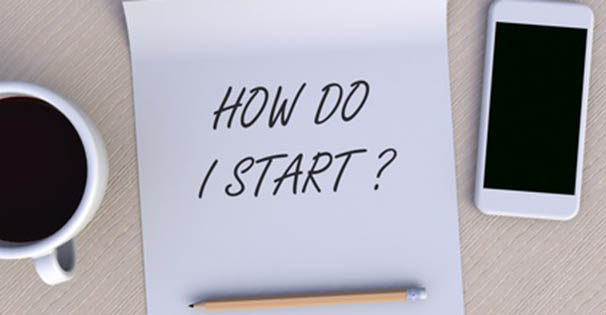 Getting Started




Thinking of homeschooling? Nervous about starting?

Then you came to the right place!

Over the years, we've helped close to one million families start homeschooling successfully. Just read the articles and infographics below, and you're well on your way! If it looks like a lot, just start with the top article. (And subscribing to our magazine wouldn't hurt, either!)

Getting Started in Homeschooling: The First Ten Steps Mary Pride explains the essential ten steps. You can also see them listed on this infographic.

Why Should I Homeschool? Seven great reasons...Infographic!

Why Should I Homeschool? Seven more great reasons...Infographic!

10 Ways to Prepare Your Home for Joyful Learning How to set up your home in a way that invites kids to learn.

Seven Effective Home Management Tips Quick and simple ways to save a LOT of time & effort in your daily routine.

File This! Nitty-gritty tips for taming your clutter.

The Quest for the Perfect Homeschool The #1 reason parents struggle with homeschooling is that they think they have to do a Pinterest-perfect job. Reassure yourself here!

How Homeschooling Changed My Life How to deal with the changes that come when you start homeschooling. Christian perspective.

HOMESCHOOL METHODS

Infographics—Pick your favorite method & curriculum type
the easy, visual way!


Charlotte Mason Style




Classical Education




Unit Studies




Accelerated Education




"BUT I HAVE TO WORK!"

CHARACTER BUILDING

Having cooperative, wonderful kids is a HUGE help when you're homeschooling (or any other time, for that matter!). Here are some time-tested ways to teach your kids to do the "right thing" at the "right time."

Top Ten Character Tips These are Chris Klicka's top ten tips for building character, from a Christian perspective. Bonus effect: they act as slacker prevention!

Character Matters for Kids Character curriculum for a slim budget. Christian-based.

Volunteering: How to Start Well-known author Tricia Goyer explains how to get your kids started in community service.

CHORES

If you hope for your kids to have homes and/or careers of their own some day, they will need to learn to work. And right now, your teaching time is precious. Teach them to become independent and (eventually) free up some of your time by teaching them how to do basic chores.

Yes, Kids Can! Kids can do more to help around the house than most people think.

The Joy of Chores How to get your littlest ones started, and the many ways this benefits them (yes, it's more mess for you at first!)

Teach Your Children to Work Very practical, helpful tips

TEAM TEACHING

Co-ops provide group activities and classes: "At home" homeschooling provides maximum freedom in scheduling and curriculum choice; co-ops offer group activities and classes you usually don't have to teach yourself. For information on how to pick a co-op, as well as all kinds of group activities, go to our

Group Activities

page.

Team Teaching: Older Kids Save the Day! Make "team teaching" part of your homeschool's success.