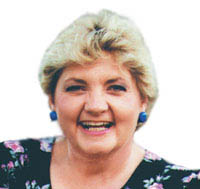 Lori Harris
Former columnist for
Practical Homeschooling Magazine
.
Lori Harris is a homeschooling mother of six. She has been studying the "Principle Approach" since 1981 and has used it to homeschool grades K-9. She and her husband Alan operate Landmark as a storehouse of reference and resource material related to a Biblical Worldview in all areas. They specialize in Principle Approach material written by and for real homeschoolers. Lori's southern charm makes her a popular speaker at homeschool conventions across the country.

---
Homeschooling Articles by Lori Harris
An Introduction to Principle Approach Science Lori Harris starts with the dictionary and ends with cats.
Cannibals Want Missionaries! The missions-minded family.
The Head of the House Lori discusses the principle of sovereignty.
Where Does the Time Go? Setting goals and accomplishing them.
Art & Music on the Chain of Christianity Gaining a love of God through art.
Stand Up In Your Community Teaching character through community service.
Purity and Innocence The Principle of Covenant.
The Outside World of an Inside Family The homeschooling benefits of 4-H.
Character and the 4 R's A primer for the Principle Approach.
Brave Pilgrims Plymouth v. Jamestown, or why we celebrate Thanksgiving and not John Smith Day.
Research Tips Using the Principle Approach Research can be done the old-fashioned way... with books. Here's how to make it one of the "4 R's".
Homeschooling on a Budget Homeschooling on $100 a year.
The Principle of Sowing and Reaping You reap what you sow.
Controlling Apples How to keep the world's busiest homeschool moving.