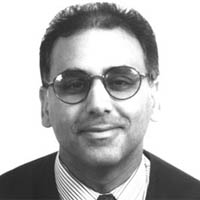 Jason Makansi
Former columnist for
Practical Homeschooling Magazine
.
Jason Makansi has worked extensively in the fields of energy production and environmental science. He has a degree in Chemical Engineering and has given seminars and written about environmental issues such as ozone depletion, renewable energy sources, and nuclear power. He publishes a bimonthly newsletter called Common Sense on Energy and Our Environment. You can reach him at Common Sense on Energy and Our Environment, PO Box 215, Morrisville, PA 19067-0215, or email JMakansi@aol.com.

---
Homeschooling Articles by Jason Makansi
Thinking Like A Scientist Jason Makansi tells us how to separate environmental fact from fiction, with "peanut butter" lessons you can teach right in your kitchen!
What You Should Know About Computer Models Jason Makansi tells us how to tell if a computer projection is likely to be accurate or wildly wrong.
Making Your Home a Science Manipulative Jason Makansi shows how to combine math, energy, environment, sociology, and economics into a practical multi-phased science instruction program.
Government Alphabet Soup: No Free Lunch Alphabet soup can be expensive.