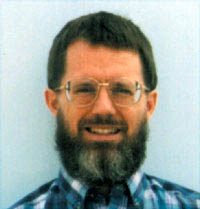 Steve Hake
Former columnist for
Practical Homeschooling Magazine
.
As a university professor, Steven has taught classes in literature, composition, and language, most recently at National Sun Yat-sen University in Taiwan. He is also an ordained minister with a keen vision for strengthening families. Steven has recently returned to the United States, and sees homeschooling as a way to spread both learning and the truth of the gospel worldwide. You can contact him at RR 1, Box 51E, Le Raysville, PA 18829.

---
Homeschooling Articles by Steve Hake
Spreading a Biblical Model Worldwide Steve Hake presents his ideas on Christian evangelism the "homeschool way".