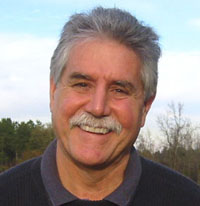 Barry Stebbing
Former columnist for
Practical Homeschooling Magazine
.
Barry Stebbing is a committed Christian artist and teacher. The creator of How Great Thou Art Publications, he is the author of 14 curriculums created to teach the fundamentals of drawing, the academics of painting and color theory, journaling, art appreciation, and much more. During the last ten years, Barry and his wife have instructed over 50,000 homeschoolers via three-day art classes offered across the U.S. and Canada. To schedule a class for your group, contact How Great Thou Art Publications via mail (PO Box 48, McFarlan, NC 28102), by phone (800-982-3729), or by email (info@howgreatthouart.com).

---
Homeschooling Articles by Barry Stebbing
A Recipe for Teaching Art at Home Barry Stebbing teaches us how to teach art.