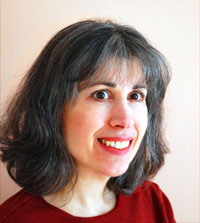 Karen Andreola
Former columnist for
Practical Homeschooling Magazine
.
Home educators know Karen Andreola by her groundbreaking book A Charlotte Mason Companion-Personal Reflections of the Gentle Art of Learning. Karen taught her three children through high school, studying with them all the many wonderful things her own education was missing. The entire Andreola family writes product reviews for Rainbow Resource Center. Knitting and historic needlework is enjoyed in Karen's leisure. For an array of contemplative ideas visit her blog: www.momentswithmotherculture.blogspot.com.

---
Homeschooling Articles by Karen Andreola
Homeschool without Homework Karen Andreola introduces the Charlotte Mason method.
Start a Nature Notebook Karen Andreola shows us how to start a Nature notebook - Charlotte Mason Style.
A Dickens of an Idea! Karen Andreola introduces us to this grand old author.
Narration Beats Tests and Reviews Karen Andreola explains how it works.
Picture Study Art appreciation the Charlotte Mason way.
Columnists Face Off - Charlotte Mason Method Karen Andreola tells why she thinks Charlotte Mason's methods are best.
"Does Poetry only belong to bygone days?" The Charlotte Mason approach to poetry.
Learn Writing Without Writing Charlotte Mason promotes a simple, natural approach to teaching children to write.
Being Enthusiastic Educators Karen Andreola encourages parents to consider enthusiasm in the scheme of education.
What Drew Me to a Charlotte Mason Education Karen Andreola explains what drew her to this popular homeschool method.
Great Kids Need Great Thoughts Karen Andreola explains how a worldview can be based on the character trait of "magnanimity."
Illustrating Science Lessons is Another Form of Narration Karen Andreola's kids are "drawn" to science!
The Atmosphere of Home Creating the right atmosphere for your children's education.
Learning from the Inside Out How to keep your child's interest.
Support Groups, Then and Now Support Groups Charlotte Mason style.
Education is a Lifestyle of Establishing Relations It's what you love.
Beautiful Dreamer Covering the basics the Charlotte Mason way.
12 Quick Tips 12 quick tips that really help.
Holiday Cheer and Teachable Tasks Including Karen's favorite Christmas books and songs!
Real Life First! Real life first, virtual world second.
Homeschool on a Shoestring or Otherwise Kindergarten on a missionary budget.
Mother Culture A mother is only a woman, but she needs the love of Jacob, the patience of Job, the wisdom of Moses, the foresight of Joseph, and the firmness of Daniel.
Mother Culture & You Mother Culture - What is it?
The Majesty of Motherhood Here comes the Queen - it's you!
The Children's Magna Carta How to cultivate the love of knowledge.
How the Charlotte Mason Method Came to America The Charlotte Mason method has been around a long time. Here's how it got here.