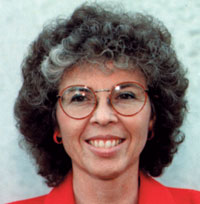 Cathy Duffy
Former columnist for
Practical Homeschooling Magazine
.
Cathy Duffy, one of the best-known and most respected names in homeschooling, began home educating her three sons in 1982 and continued through high school. She is the author of Government Nannies and 100 Top Picks for Homeschool Curriculum. She maintains a "reviews" website at CathyDuffyReviews.com and works on a curriculum selection site at HomeEdExpert.com.

---
Homeschooling Articles by Cathy Duffy
Write Now Cathy Duffy gives quick tips that can add power to your kid's writing.
How to Teach Worldview Cathy Duffy explains how to add worldview education to your already busy homeschool curriculum.