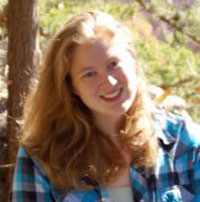 Magda Pride
Former columnist for
Practical Homeschooling Magazine
.
Magdalene Pride received a full-tuition scholarship to the college of her choice, from which she graduated with a 3.95 GPA and three degrees: Forensic Science, Chemistry, and Mathematics. She is now pursuing a PhD in Materials Science with a full scholarship plus stipend.
Magda is happy to report that as of June 2012, she is now married and shall henceforth be known as Magdalene Jackson.

---
Homeschooling Articles by Magda Pride
Civil Air Patrol Wants You! Magda Pride tells what Civil Air Patrol can add to your homeschool.
Foam Wars Dagorhir is great fun. Go out on a Saturday morning and beat on your friends with foam swords.
Girl Meets World The ultimate in homeschool socialization meets the world.