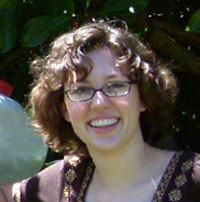 Natalie Webb
Former columnist for
Practical Homeschooling Magazine
.
Natalie Webb of Custer City, Oklahoma is16 years old, plays the violin, and is an award-winning public speaker.
As a first-year speaker, Natalie won 8th place in Expository Speaking at the NCFCA National Tournament in 2004. She is a popular speaker at civics groups. Natalie performs with the Oklahoma Youth Orchestra, is Assistant Station Manager at KAYM Radio Station, and is active in politics. In her spare time she conducts research in molecular biology.

---
Homeschooling Articles by Natalie Webb
The International Debate Society No NCFCA club in your town? Here's an alternative.