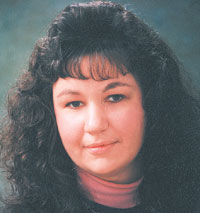 Lisa Yoder
Former columnist for
Practical Homeschooling Magazine
.
As a mom of a child who once had practically no immune system, Lisa G. Yoder gives much praise to the Lord for homeschooling health.

---
Homeschooling Articles by Lisa Yoder
Christian Character Lisa Yoder explains how to teach your children to have good character as well as a good education.
Family Treasures - A Homeschool Yearbook Lisa Yoder suggests how to create a permanent treasure that memorializes your homeschooling years.
Educational Opportunities Abound for Homeschoolers Lisa Yoder outlines a myriad of doors from various resources that are open for homeschoolers today.
Discovering the Mysteries of Museums Lisa Yoder fills us in on how to get the most out of a museum.
Win Over Your Church! How to help your church understand and appreciate homeschooling.
Can Homeschooling Save Your Child's Health? Lisa Yoder shares true stories of how some families have saved their children's health... and educations.