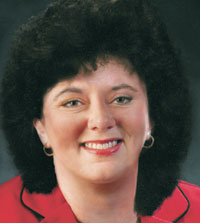 Mary Biever
Former columnist for
Practical Homeschooling Magazine
.
Mary Biever and her husband, Richard, homeschool their two children and run a home-based computer graphics business, The Copper Lion, Inc. In her spare time, Mary writes encouragement essays for the website Crosswalk and her own site, www.marybiever.com.

---
Homeschooling Articles by Mary Biever
A Funny Thing Happened on the Way to the Fairgrounds What one mom learned from 4-H.
Ten Minutes to Change a Life Lessons learned from living through two disasters.
Singing a New Song Practice makes perfect, but it doesn't help you love the music.
Summer Sensations Homeschooling and the summer; Doing nothing creatively.
Simple (and Unexpected) Pleasures The unexpected day-to-day pleasures of homeschooling.
Christmas Lights How a disaster ended in thanksgiving.
Going Crazy With Outside Activities When socialization destroys relaxation.