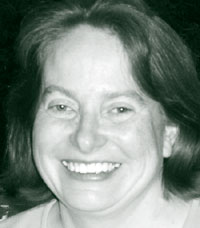 Laura Harris
Former columnist for
Practical Homeschooling Magazine
.
Laura Harris has been homeschooling for six years. She also teaches local homeschool courses in Philosophy, Logic, and Math. She is currently studying towards a degree in Philosophy at Indiana University-Purdue University Indianapolis (IUPUI), where she also tutors in Symbolic Logic. A frequent speaker at both Indiana Library Federation and Children's Young People's Division conferences, Laura has worked in Library Services for over 10 years. She makes her home in Mooresville, IN.

---
Homeschooling Articles by Laura Harris
Four Simple Steps to Classical Success More and more homeschoolers are adopting the classical method for their homeschool. Laura Harris tells us four tasks she uses to replace boring work pages while getting better results.