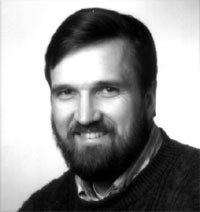 Douglas Wilson
Former columnist for
Practical Homeschooling Magazine
.
Douglas Wilson is a founder of Logos School in Moscow, Idaho, one of the few American day schools founded on classical learning principles. To promote these principles he has written Recovering the Lost Tools of Learning (Crossway Books, 1991), as well as texts on introductory logic and Latin grammar. A prolific author, with many other books in print, Douglas edits the monthly magazine Credenda/Agenda and is the father of three teenage children. You can reach him c/o Canon Press, 110 Baker, Moscow ID 83843.

---
Homeschooling Articles by Douglas Wilson
Classical Education for Christians A classical education provides a timeless introduction to knowledge for your homeschooling student.
"Question Authority" Douglas Wilson points out the difference between critical thinking and logic.
Literature: The Good, the Bad, and the Ugly Douglas Wilson names names.
Columnists Face Off - Classical Education Douglas Wilson presents the case for classical education.
Does History Have a Purpose? "History That Works for Me" v. History That Really Happened.
Think Classical in High School Transition your high school student through the dialectic and rhetorical stages of learning in classical education.
How to Remain Logical in an Argument Learn a few tips on spotting fallacies and countering perspectives.