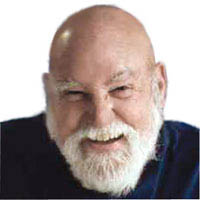 Frank Armbruster
Former columnist for
Practical Homeschooling Magazine
.
Frank Armbruster is an enthusiastic author, publisher, instructor, and inventor. He is the developer of the Lexidex Reading Card System. Frank's expertise covers several disciplines. His columns appear regularly in Educational Crossroads, as well as in other publications. He can be reached at 303-745-1353.

---
Homeschooling Articles by Frank Armbruster
Neat Ideas that Help a Child Learn to Read What parents can do to encourage their children to read.
Another Way to A-B-C Teaching the military alphabet for better communication.
Print Awareness: A First Step Towards Reading
Important Concepts in Early Reading
Phonemic Awareness: A Major Factor in Reading Phonemic awareness: the second step toward reading.
Reading Corner: Learning to Speak What speaking skills can we expect from our children and at what age?
Learning the Code Phonics is all about learning the "code".
Do It Yourself Toys to Help Emerging Readers Toys you can make to help your preschooler learn to read.
A Reason for Reading How to produce a voracious reader.