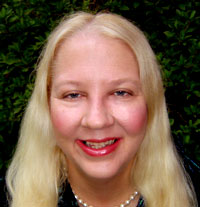 Linda Burklin
Former columnist for
Practical Homeschooling Magazine
.
Linda Burklin has seven children and has been homeschooling for fifteen years. She and her family live in Longview, TX.

---
Homeschooling Articles by Linda Burklin
Our "Masterpiece Literary Society" Linda Burklin tells what she did to make literature come alive for her students.
Hybrid Homeschool Classes Beyond the traditional co-op: how to teach a class that is a combination of classroom and distance learning.