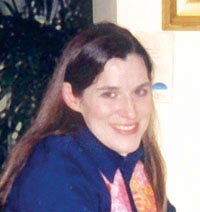 Kristen West McGuire
Former columnist for
Practical Homeschooling Magazine
.
Kristen West McGuire and her husband, Daniel, homeschool their brood in Milwaukee, WI. Kristen has written many articles for Catholic periodicals and a book, The Glory to be Revealed in You: A Spiritual Companion to Pregnancy, published by Alba House in 1998.

---
Homeschooling Articles by Kristen West McGuire
Hiring a Tutor English lords and ladies used to do it. Here's how you can, too.