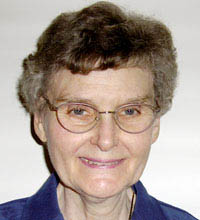 June Oberlander
Former columnist for
Practical Homeschooling Magazine
.
A retired kindergarten teacher with 22 years of early childhood experience, June is the author of the international best-selling "readiness curriculum in one book," Slow And Steady, Get Me Ready, that has been successfully used by thousands of parents with their young children.

---
Homeschooling Articles by June Oberlander
Getting Ready for Reading How to get your preschool child ready for reading.
Perception Training How to train your child's senses so he will be ready to learn.
Thanks for the Memory! How to train your preschooler's memory
Turning Junk into Educational Treasures Discover learning readiness resources in your junk box.
Money Readiness: Play Store Math readiness for 30 cents
Learning Motor Skills Learning hand/eye coordination.