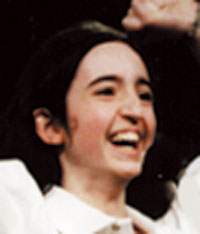 Rebecca Sealfon
Former columnist for
Practical Homeschooling Magazine
.
On Thursday, May 29, 1997, 13-year-old Rebecca Sealfon gained national attention when she won the Scripps Howard National Spelling Bee. Rebecca claimed victory after successfully spelling the word euonym in the 22nd round. She lives in Brooklyn, New York, and has been homeschooled for the past five years.

---
Homeschooling Articles by Rebecca Sealfon
Rebecca Sealfon Knows How to Spell "Success." Meet this homeschooled National Spelling Bee winner.