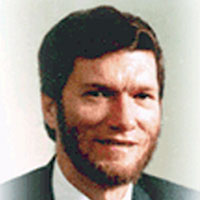 Ken Ham
Former columnist for
Practical Homeschooling Magazine
.
Ken Ham is Executive Director of Answers in Genesis, a Christ-centered, non-denominational ministry. He is the author of several books on Genesis and is the host of the nationwide radio program "Answers." For more information, visit www.AnswersInGenesis.org.

---
Homeschooling Articles by Ken Ham
Evolution is Obsolete The dirty little secret textbooks forget to mention: Evolution is a theory without a mechanism.
Ripping Out Racism By Its Roots Why Darwin was wrong about race.
Is "Science Fiction" In Your Curriculum? Does your textbook teach science... or science fiction?