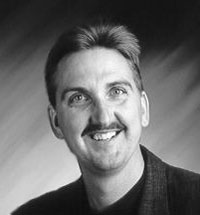 Dr. Jim Kramer
Former columnist for
Practical Homeschooling Magazine
.
Dr. Jim Kramer earned his Doctor of Veterinary Medicine degree from Iowa State University. A partner in the Fullerton Veterinary Hospital in Fullerton, NE, since 1982 and a partner in the Columbus Animal Hospital since April 1, 1996, Dr. Kramer is currently the President of the Nebraska Veterinary Medical Association and a member of the Society of Veterinary Orthopedic Surgeons. A talented speaker, he is also a member of The American Society for Therapeutic Humor and The National Speaker's Association. He is also the author of A Gift From Rex, a book about how children can learn important life lessons through caring for pets. His website is www.drjimkramer.com.

---
Homeschooling Articles by Dr. Jim Kramer
Life Lessons From Pets Heard of "teachable moments"? Veterinarian and author Jim Kramer explains how even the loss of a beloved pet can lead to valuable life lessons.