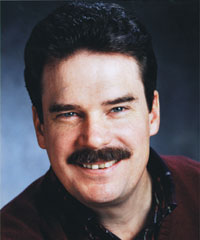 Gregg Harris
Former columnist for
Practical Homeschooling Magazine
.
Gregg Harris is a Christian homeschooling husband and father who also serves as the Director for Noble Institute for Leadership Development, Acquisitions Editor for Noble Publishing Associates and Teaching Elder at Household of Faith Community Church in Gresham, Oregon. You may contact him at noblebooks@aol.com or call (800) 225-5259 to order his various books, tape sets and other materials on homeschooling, household management and local church reform.

---
Homeschooling Articles by Gregg Harris
Is Homeschooling for Everyone? Thought-provoking answers to the frequently-asked question, "Is homeschooling for everyone?"
Is Your Homeschool too "bookish"? Life's most important lessons are not found in textbooks.
Putting God's Kingdom First Practical application for following God instead of following self.
The Final Word The importance of putting family first.
An Age-Integrated Church What would Jesus do? An age-integrated church? Here's how.
The Franklin Effect Enriching our children with guests and friends.