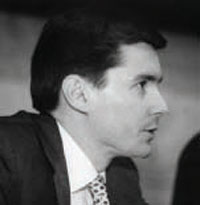 Martin Cothran
Former columnist for
Practical Homeschooling Magazine
.
Martin Cothran is the author of Traditional Logic, Books I and II, and Classical Rhetoric with Aristotle, published by Memoria Press. He is a homeschooling father of four who lives in Danville, Kentucky.

---
Homeschooling Articles by Martin Cothran
What Is Classical Education? Martin Cothran explains the essentials of this old (but newly popular) homeschool method.