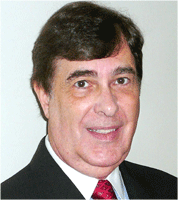 Tom DeWeese
Columnist for
Practical Homeschooling Magazine
.

Tom DeWeese is the president of the American Policy Center (www.americanpolicy.org),
Editor of the DeWeese Report,
and has been an activist for the cause of individual liberty and limited government for more than 40 years.
---
Homeschooling Articles by Tom DeWeese
What You Need to Know About the New "Globally Correct Education": What It Is, What It Teaches, & Why It's Targeting Our Kids "Dumbing down" goes global
The "Sustainability" Agenda What is sustainable development and what is good or bad about it?