---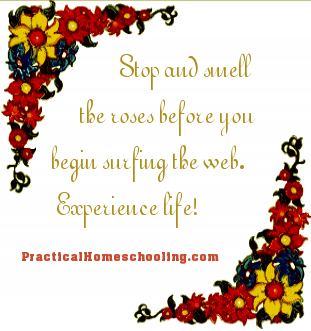 In 1975, one of Susan Schaeffer Macaulay's children attended a small PNEU school. Because Susan was so impressed with this house-school she began to read the original writings of its founder. She was surprised to read how similar so many of Charlotte's ideas for Christian living were to those of her father Dr. Francis Schaeffer!
Ten years later Susan's book For the Children's Sake (Crossway Books, 800-323-3890) was published and provided wonderful, refreshing ideas for a new generation of teachers and parents. Susan's book helped save a philosophy that had faded into the background of British education.
I first read For the Children's Sake when my children were small and we were living in England. Of all the books I have read, it has been the most helpful in forming my own educational philosophy, and I have referred to it often. Consequently my husband, Dean, acquired copies of Charlotte's original writings. But they were scarce and very difficult to obtain. Believing they should be made available to the Christian world, in 1989 he asked Tyndale House to publish them. When they did, we advertised and distributed them.
A few years later I was able to borrow copies of Charlotte's original Parents' Review from a British library. I selected key articles for reprint in my own newsletter of the same name, and also wrote about how I was applying Charlotte's principles in my own homeschool. My newsletter was in circulation for six years. I was able to share my enthusiasm with isolated mothers who also wanted to learn more about how to apply Charlotte's principles. In turn I have been greatly encouraged to receive hundreds of letters over the years from subscribers proclaiming how much their children "like school" and how much they are accomplishing.
Widely Spoken
When Mary Pride asked me to be a columnist in Practical Homeschooling, I was a little nervous but also excited to be able to reach many more parents with the ideas of Charlotte Mason. I receive letters every month from mothers who have started support groups in their homes where Charlotte's ideas are discussed. Some home support groups have gotten so large that they have had to start meeting in three homes at once.
Charlotte's philosophy is also being featured in newsletters across the country. Even when the name of Charlotte Mason is not mentioned, her term "living book" is being highlighted in homeschool publications and catalogs where good books are reviewed or sold.
Now and again, mothers send me notes that testify of happy results from following Charlotte's principles in their own homeschools. Many also report that they enthusiastically volunteer to give workshops at their local homeschool conferences. My husband enjoyed speaking with Susan Macaulay at a Charlotte Mason conference in Michigan where the auditorium was packed. In Utah a smaller Charlotte Mason conference is held annually. A group of Christian school headmasters and teachers meet at autumn in Atlanta, Georgia to be vitalized with Charlotte's ideas. They wish to apply the principles of the old Parents' Union School in the classroom the way it was done in Charlotte's era.
Charlotte Mason in the Information Age
People today are as concerned about vocation and college preparedness as many were in Charlotte's time. Yes, our children will need to grow up and make a living. Yet even when you add the pull of our present society's desire to become ever more technical (there seems to be so much more knowledge our children need to acquire before the age of eighteen), I believe there still is room for a Charlotte Mason style of education. Those parents/teachers who promote in children a love of reading real books are doing an inestimable service for them. Those parents/teachers who allow children to live in other times and lands in their history and admire heroes, those who introduce them to the wonders of God's creation and give them time to observe it (perhaps record their findings in a Nature Notebook), who, along with their children, appreciate great works of art and together become familiar with beautiful pieces of music, who lead children in the satisfaction of working with their little hands, who strive to be an example of seeking for Bible truths and reverence of the Savior, who can enjoy a Shakespeare play without the anxiety of what "should be understood" about it, those parents/teachers who let the children dig knowledge out of a book by explaining, describing, or "telling back" in their own words without being quizzed or graded, are the parents/teachers who realize that to train and make ready for a vocation without these things is not to train a "person." Charlotte believed the child to be a "person" created in the image of God, and to do away with these kinds of things simply isn't human.