---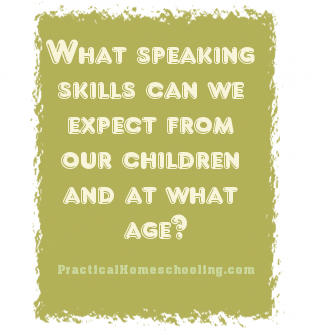 Reading and writing are not natural; Nature has not prepared us to read. We must learn it. So... how do we, as parents and teachers, arrange conditions so that learning happens? What can we do to ease the struggle of learning to read? The answers to those questions are the subjects of these pieces.
Speaking is a natural thing. It is commonly accepted that the human species is hard-wired for speech. We make sounds and attempt to find meaning in others' sounds without any need for formal lessons.
Writing must be learned. Reading must be learned. Speech also must be learned, but in a different way. We need examples of our particular target language in order to imitate them and decipher them. For modern reading fluency, a child must also learn how to "break down" the sounds in spoken language.
Two areas of research shed light on the scope and sequence the experts are now using to teach reading. One area of research, pioneered by Jean Piaget, studies normal childhood development. Piaget showed that the developing mind goes through a sequence of stages that are identifiable, testable, progressive, and generally pretty predictable-within a normal range. The other area of research studies techniques of teaching. It asks, "What is the best way to teach and drill? What are the optimal steps of teaching and practice?" It deals with the sequence of presentations made to, and practice made by, the learner that minimize the time and effort required to acquire and develop reading fluency and comprehension.
Getting speech right is a normal prerequisite to understanding the basics of reading and writing. Here's a reasonable set of speech behaviors that-given reasons and opportunities-can be expected from the developing reader.
By Age 4
Most children can imitate and then recite short, simple rhymes such as "Jack and Jill," "One, Two, Buckle My Shoe," or "Rock-A-Bye-Baby."

When asked, can say a rhyming word from their own vocabulary, for example if asked for a rhyming word for blue, can say shoe, two, or boo.

Can recognize when two words begin with the same sound, i.e. alliteration. Example: Mickey and Mouse start the same way. When asked, he or she can say a word with the same beginning sound.
By Age 5
In addition to what 4-year-olds can do, sometime between ages 4 and 5, most children can:
Count syllables in short words. Example: they can say that Fido has two syllables. (We call them "two-tap" words.)

Identify the individual segments in compound words. Example: airport is air and port and some (not all) can even say them reversed. When hearing airport, they can reverse them to say port and air.
In addition to the above, some 5-year-olds can probably:
Begin to count and identify the phonemes (individual sound elements) in a short closed syllable word like cat, hat, bat.
/c/ /a/ /t/, /h/ /a/ /t/, /b/ /a/ /t/ (each has three phonemes).

Most 5-year-olds can reliably count syllables (taps) in any word they hear. Co-lo-ra-do (4), ba-na-na (3), A-mer-i-ca (4).
By Age 6
At age 6, when they enter formal schooling, normally developing children can generally be expected to:
Reliably supply spoken words that begin with the more complex sounds. When hearing a sample word like cherry he or she will say chocolate or chew.

When hearing three separated sounds with pauses between them, such as /b/... /a/... /g/, he or she can smoothly combine them to say bag.

Reliably count phonemes in simple words up to four or five phonemes. Mommy (4), Daddy (4), baby (4), candy (5).

Upon hearing a word, he or she can pick from some samples the one which rhymes. Example: the teacher says, "Hold up your hand when you hear a word that rhymes with Molly." Then the teacher says "Danny," "Polly" (hand goes up), "Candy," "Dolly" (hand goes up).

Similar to the above example, with words that begin with the same sound.

Given a simple word such as pig he or she can say it without the /p/ sound, ig.
That's enough for now. Next time we'll talk about a sequence of exercises to begin to help them learn the code for reading (interpreting) sounds from the letter patterns. We call that "reading aloud."