---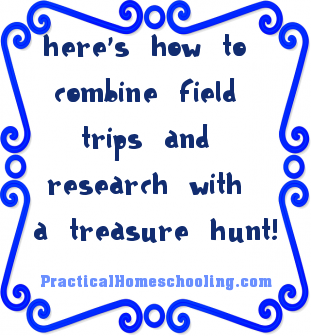 I suppose you are asking yourself, "What is letterboxing?" The same question ran through my mind. We had been talking with a guide at Mystic Seaport and upon finding out we were homeschoolers he asked us if we had ever heard of letterboxing. (I suppose homeschoolers are known for being adventurous!). A little research and five letterboxes later and we are hooked!
Letterboxing is a little like all the following rolled into one activity:
Orienteering (finding designated points with map and compass)
Hiking
Treasure hunting
Rubber stamping
Journaling.
First, some background. Legend has it that a man once hid a letter in a bottle in Dartmoor, England. Gradually, more and more people hid these little packages for others to find and thus letterboxing was born! It has now spread to other countries and all across the USA.
The first step of a letterboxing adventure starts when someone hides a box (usually Rubbermaid or similar plastic brand) containing a notepad, rubber stamp, ink pad, and pen. The boxes are usually hidden in an area of great interest, either very scenic or very historic. Then the person who hid the box posts directions on the Internet to help others find the box. A great website is Letterboxing in North America at www.letterboxing.org. (Be sure to view the links page for some other great sites.) Or you can search on any web browser using the keyword letterboxing. Select a box you are interested in finding, print the directions, and you're on your way!
The next step is to get yourself a blank journal or notebook and a rubber stamp that means something to you or your family. For example a musician may use a violin stamp or a nature lover may have a stamp of a favorite animal. Some choose one stamp for the family and others have a special stamp for each family member. Next, get yourself a compass. Now you are all equipped. Once you have the directions, you can set off for your first letterboxing adventure.
Our first letterboxing attempt was to try and find a box in the town of Mystic. We followed the directions from the historic district and to the spot where the box was hidden. (I wont' tell you any more in case you want to find this box yourself!) I have to admit we were a little skeptical. Would it really be there? Well, we pulled back a little bush and lo and behold, there it was - a little Rubbermaid box that had weathered a winter just waiting for someone to find it. I can't tell you the excitement my kids felt at finding this little box! We opened it up and found a rubber stamp designed especially for that box, a stamp pad and pen, and a notepad with a little note inside and entries from other adventurers. We pressed our own stamp onto the notepad, wrote a little note of thanks, then pressed their stamp into our journal. Then we tucked everything back the way we found it and placed it carefully back, into hiding for the next person.
So now you know what letterboxing is all about! You can find out much more about it on the Internet. But, as homeschoolers, I'm sure you can relate to my passion to find something educational in everything we do. So far we have used compass skills, map skills (including following road directions in the car), looked into the history of compasses, and learned about Dartmoor, England. We've turned this into a great journaling experience by writing about our walks and the places and things we see along the way, including photos and drawings. One box was in a historic area and led to some studies about that area. Our next endeavor is to create our own rubber stamp and plant our own letterbox. This will involve the kids in more critical thinking and map skills, as the directions have to be clear, not to mention the art involved in designing our own stamp.
Now, everywhere we go, we look to see if there is a letterbox hidden nearby. We have seen some wonderful places that we wouldn't have found were it not for that nice gentleman at Mystic.
It is my hope that you will enjoy this as much as we have, eventually planting your own boxes and spreading the word to others to the fun can continue. Happy letterboxing!