---
College courses running on public television are an excellent way to review material or learn new subjects for CLEP exams. As a good introduction, I recommend that anyone interested in college at home by this method request the Thomas Edison State College Guided Study Course Bulletin: Directed Independent Adult Learning. This booklet lists nearly all current telecourses available on PBS and gives addresses for ordering books for each series.
The address to request the Guide Study book is: Guided Study, Thomas Edison State College, 101 West State Street, Trenton, NJ 08608-1176. (609) 984-1100. Books for most of the series are also available from the Annenberg CPB project phone number, (800) LEARNER.
The chief advantage of enrolling in Edison's Guided Study courses or using these books/programs (doing it on the cheap) over your children attending the local community college is that parents can watch videos with their children and point out what is wrong. A caveat - these are thoroughly secular, humanistic courses, and some parents argue it is better not to hear the wrong stuff in the first place. The history and social sciences are comparable to what you would get in a public community college, and the sciences (biology, geology, chemistry) are evolutionary in orientation. But if you are grounded in what you believe and have access to creation science materials, then they are a good review of the subject.
What's Available at Edison
Book prices can be a bit steep, running $40-$70 per course. But, if the books cost you over $70, the broadcast is free and the CLEP exam is $35. Students can earn from 3-6 semester hours of credit (depending on the exam) for as little as $100. You can't beat that price. In some cases, students can sell their used books to a college bookstore and recoup about half the price. Students might also try getting the book from Interlibrary Loan through your public library, but the library probably won't lend it for more than a month at a time.
Your local public college may administer these programs and provide the proctoring service at the same time, but my experience is that they offer few of the programs.
The public television college telecourses I have found helpful are:
Economics USA (Macro & Micro economics)
The American Adventure (U.S. History 1607 to Civil War)
The Civil War Series
The Western Tradition (Western Civilization I & II)
Other series currently running on public television include:
Art of the Western World (Western Art History)
Government by Consent series (U.S. Government)
Language series: Destinos (Spanish), Guten Tag (German), and French in Action
The Constitution: That Delicate Balance
Accounting I & II
Introduction to Marketing
Taking the Lead (Principles of Marketing)
Against the Odds (Principles of Statistics)
College Algebra in Simplest Terms
Planet Earth (Earth Sciences)
The Mechanical Universe and Beyond series (Physics I & II)
The New Literacy series (Introduction to Computers)
The Secret of Life Series (Introduction to Biology)
The World of Chemistry (Introduction to General Chemistry)
Credit Banking and Exam Programs
Thomas Edison also offers a credit banking service if you have not yet decided on a degree program. In addition, they have an extensive testing program for nearly every subject in which you can obtain college credit. The program is called TECEP (Thomas Edison College Exam Program), and it offers many tests that CLEP does not, even credit for word processing fundamentals. Their exams can be administered off-site with an approved proctor.
Edison also offers the ACT PEP program (American College Test Program). These are exams which principally cover physical sciences, business subjects, and nursing (if you had a non-college nursing program). Edison offers the DANTES Subject Standardized Tests (humanities subjects, history areas, geography, some sciences, business subjects, electronics, and a few in vocational fields: automotive repair, criminal justice, and carpentry). Write to Edison for information on their exams at the address given above (simply omit "Guided Study" and ask for the college catalog).
The Ohio University Exam Program
The Ohio University exam program is extensive, and they send you the books you need to study for the exams. For information on their programs write to: Independent Study Programs, 302 Tupper Hall, Ohio University, Athens, OH 45701-2979. (614) 593-2910. Ohio's exam list is perhaps the most extensive and includes shorthand, office communications, keyboarding, first aid, journalism, engineering drawing, music fundamentals, 14 exams related to aviation, and elementary through literature exams for French, German, and Spanish.
PONSI
Last but not least, many company training programs have been evaluated for academic credit under the American Council on Education (ACE) Program on Noncollegiate Sponsored Instruction (PONSI). Credits can be given for corporate training you or your child has received working for AT&T, computer companies, banks, insurance companies, apprenticeship programs and more. If you or your young adult has serviced in the military, many of their training courses are also eligible to earn college credit with Edison. See their college catalog.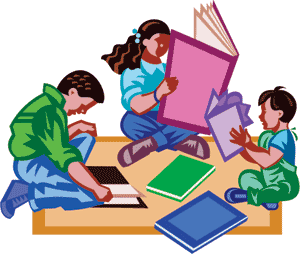 Engineering
If you have a young person interested in an engineering program, call Edison. They offer both associate and bachelor degree programs. My husband just graduated with an associate degree in Mechanical Engineering Technology from our public community college. With a few more engineering courses from Penn State by mail, some CLEP exams, and some Bible courses (for humanities), he will have a B.S. degree in Mechanical Engineering.
The best source of engineering courses from home is Pennsylvania State University. Write and request their free Independent Learning catalog: The Pennsylvania State University, Department of Distance Education, 207 Mitchell Building, University Park, PA 16802. (800) 252-3592.
Students can also take engineering courses at a state community or senior college and transfer the credits to Edison later. Students are then able to use Christian colleges for Bible studies and the more touchy history and humanities subject areas, effectively having the best of both worlds.
For engineering drafting classes at home, consider buying AUTOCAD, the professional drafting program. It can be ordered for student use cheap (about $250) from Timberdoodle. Release 12 student edition is currently available, but release 13 will be available soon. (This must not be used for commercial purposes or Timberdoodle could lose the right to sell the software.)
Other Sources for Correspondence Courses
Last but not least, if you want some exotic subject matter and don't know where you can get the course for study at home, ask your Public Library Reference Librarian to get you The Independent Study Catalog by Interlibrary loan. It lists over 10,000 correspondence courses (numerous duplications: everybody has basic English and history courses). With the exception of a few Christian colleges which haven't paid the steep fee to be in this book, it lists nearly all of the college courses now available by mail. For some colleges there are many additional courses not listed in the guide because of space.
If you would like to buy The Independent Study Catalog (sixth edition), send $16.95 plus $6 shipping to: Peterson's Guides, PO Box 2123, Princeton, NJ 08543-2123. (800) 338-3282. Specify you want the latest edition. The sixth edition was published in 1995, and the next edition will be out in 1998.
You should be able to order the guide from any regular or college bookstore that sells other college guides. Happy studying!