---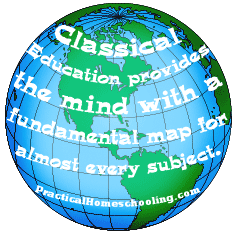 My father has a wonderful collection of topographic maps. When I was young, I would lift back the huge particle board cover and lie on the carpet in his study for hours, following the blue lines of rivers, tracing the red lines of roads with my fingers, estimating the heights of peaks above valley floors from the faint black contour lines, and eying the distances between places I knew and places I wanted to visit.
Standing in my yard and looking around, my vision was limited by the horizon, and hearing the names of distant cities or mountains only suggested remote images with no connection to my countryside. But my father's maps gave me the sort of huge picture of the whole western United States that even an airplane could never have given me. The maps connected things - they put everything together.
I keep maps by my bedside still, and I often sneak over the Khyber Pass, sweat through the Yucatan, or shiver across the Ross Ice Shelf before falling asleep. I may never see any of those places, but that's irrelevant; the point is that I know my world better and consequently I better understand my place in it.
In high school, a teacher drew a timeline on the chalkboard. Though I may have seen timelines before, this one found its mark. My eyes were opened and there was a moment of enlightenment that I won't ever forget when he marked the death of Caesar, the birth of Christ, Shakespeare, the French Revolution, and President Nixon on the very same line, gradually filling it in with other characters and events I knew, with evenly spaced numbers indicating the centuries separating or connecting them. Suddenly I understood the connections between them.
I now had a map of my place in time as well as in space.
A Larger Perspective
This liberating vision - this map for the mind, taking me from my narrow vision of my small local world to a larger understanding of my place in God's space and time - is precisely what classical education is all about. The goal of a classical liberal arts education has always been to free a person ("liberal" means "liberating") from the narrowness, rigidity, and prejudice which is the natural characteristic of our minds apart from God and the pursuit of learning. The goal of a Christian classical education is to do this for the glory of God.
While it is true that apart from salvation an educated person is nothing more than an educated fool, it is also true that an ignorant Christian, no matter how godly, is limited by that ignorance. An educated Christian is a more effective servant of God because his abilities and talents have been developed rather than allowed to atrophy. Education in western civilization has been propelled for nearly two millennia by Christianity, and it has always assumed diligent training in godliness by a child's parents, because God is glorified neither by sin nor by empty heads.
How is a child's mind liberated? By teaching him the following, which can be grouped according to the classical Trivium - grammar, logic, and rhetoric (the first three points, with the fourth being continued application) - and Theology, the King of the Sciences (the last two points):
To listen and read carefully, and to think clearly and express himself persuasively

To comprehend his position in space, time, and culture and his relation to other places, times, and peoples

To appreciate and learn from the difference between his own and those other places, times, and people, and to enjoy a wider range of beauty as a result of that wider exposure

To devote himself to continued learning on his own, using the tools of learning acquired in the previous three points

To evaluate and ascribe the proper significance to all of the above in the light of a transcendent, absolute standard

To construct and defend a coherent, biblical worldview as a result of his education.
In light of that one goal of liberal arts education - freeing a child's mind - and those eight objectives for accomplishing it, what do we teach our children? I focus on academic study not because other studies - such as music, art, athletics, and etiquette - are unimportant, but rather because disciplining the mind in rigorous, propositional, linear thought about certain core subjects, and learning to appreciate and glory in the beauties of language and words, must be at the heart of education. If it is not, then those other studies will be an incoherent collection of particulars with no real meaning - they will be a gold ring in a hog's snout.
The Classical Subjects
The subjects we are concerned with, then, are literature, history, languages, and math.
What about science? Science as part of a liberal arts education should be taught under the aegis of literature and history - we should read the great works of the great scientists. Lab science is important but comes later; it must be built on the foundations of the liberal arts.
What about logic? Logic is critical, but formal logic can be seen as part of mathematics and logical thought should be encouraged in all subjects.
What about rhetoric? Formal rhetoric should be seen as part of literature, but sound organizational thought and eloquent expression should be encouraged in all subjects.
Classical education is about literature, history, languages, and math, all taught in light of the Trivium - of the grammar, dialectic, and rhetoric stages of the child's mind. We should study literature to understand the ideas that have shaped our civilization. We should study history to see the consequences of those ideas. We should study languages to have direct, unmediated knowledge of literature and history, to understand the thought patterns and ideas of beauty that our ancestors had, and to understand the development of our own. And we should study mathematics because math, like languages, teaches the mind rigor, logic, and precision.
Furthermore, the literature, history, and languages we should study are those of Western civilization - specifically, the culture of the Mediterranean, Europe, and the Americas. This is uncomfortable in a decade that invests "multiculturalism" with a religious sanctity, but consider this: a man who does not first learn to love and understand his own family will never learn to love and understand other families.
We do our children a terrible disservice if we bog them down in the details of a program or curriculum which, in our own desperate attempt to do things right, we think will prevent us from making mistakes. We also do them a disservice if we forget the point and the foundational importance of the classical liberal arts. Remember the basic principle and teach it to your children: a liberated mind is one that has learned, by God's grace, to look up and around and back over the road we've traveled and has learned to think clearly and appreciatively about what it sees.
Classical education is both a map and the tools for reading it, and the best curriculum is only another means of lifting back the cover.