---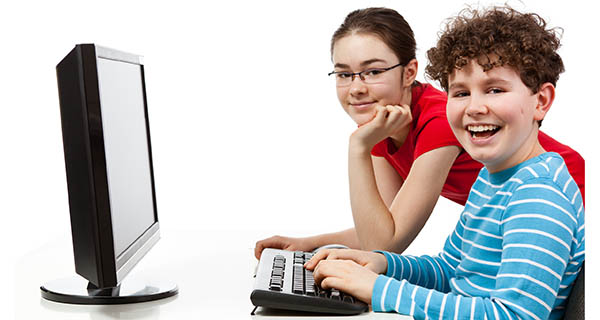 The idea occurred to me as I listened to my niece relay the joy of blogging one day. "I love writing about my kids' day-to-day adventures and reading people's responses," she said.
Blogging creates a cozy little community of like-minded people. As a homeschool parent of an only child, I've had to try harder than most to forge a sense of community for my son—so a lightbulb switched on as I heard my niece speak.
Why not create an online forum for teens in our group?
When I mentioned the plan to my son, the resident computer tech, he wasted no time putting it into action. First, he searched the Net for free hosting sites. He found a number of them available and chose ProBoards.com for our venue. (See sidebar for more on setting up a forum.)
After obtaining permission from the parents involved, he registered each co-op student, using his or her name and email address. Listing dates of birth is optional, but doing so alerts members to their classmates' birthdays. Like other social networks, this results in a welcome barrage of friendly greetings for the celebrant.
How I Set Up Our Forum
by Kelly Corcoran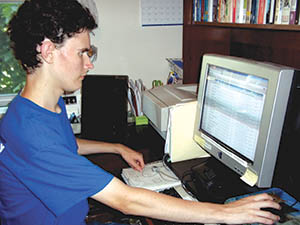 The free hosting site I chose for our forum was Proboards.com. To keep out predators, I set up the board access (under the Admin section in the settings) so that only registered members could see the forum. Now, of course, anyone in the general public can register–so I used the handy feature that allowed no one but administrators to create new memberships. For an extra level of security, you can assign new members to a custom group and grant forum access to only that group.
Any time a new member wanted to join, I registered his or her name to the forum with a default password and the member's e-mail address. (Only the administrator can do this, due to the settings I mentioned above.) New members could participate as soon as they received the activation e-mail. In our case, since I added the extra member-group security, I had to remember to add each new user to the custom group, or they'd call to ask why they couldn't see the forum.
As for the actual group discussions, we created two separate boards—one for the weekly writing assignments, and one for general chat. Mom or I would post the chosen topic, and all who intended to participate would reply to the current week's thread.
General chat on this type of forum is not as efficient as on sites dedicated to the concept, of course. In order to see new posts, you have to refresh the page, or leave it and navigate back. Still, it worked sufficiently for our purposes. And the forum made co-op a whole lot more fun.
With everything in place, we started the forum during composition class of our homeschool co-op. Each week thereafter, students suggested various topics that would bring to mind humorous anecdotes about them, their family, and friends. When the suggestions proved a bit too narrow, I'd steer them toward more universal topics so that everyone could participate.
Once we gathered a handful of topics, students voted for their favorite, which I echoed in a group email as a reminder. The kids then had a week to post a story in the forum that related to the subject at hand. Often, a story would jog someone else's memory of a similar incident, and a chain reaction occurred. They also commented on each other's adventures, which prompted more laughs.
Early on co-op day, I'd print out their contributions for reading aloud at the beginning of class. I used to read them myself, but soon enlisted a volunteer. Thus, I learned that the more students actively participate in the process, the cozier their community becomes.
Read on for some of the more interesting topics chosen, along with excerpts of stories my students posted.
A Strange Shopping Trip: "One time I went shopping with a friend who tried on a dress and got stuck in it."
The Best Thing You've Ever Eaten: "The M&M under Joey's couch was yummy."
Worst Haircut Received: "My mom said she was going to give me a trim, but without warning, she shaved me bald."
Restaurant Capers: "After we ate, we used the bathroom, and my dad came out with toilet paper stuck to his foot."
A Crazy Car Ride: "In driver ed, I was paired with a girl who drove us into a cornfield."
Last Will and Testament: "I bequeath to Jennifer the contents of my room. She might need a bulldozer."
Scariest Moment: "When I found out we were reading Pride and Prejudice in co-op."
The Grossest Thing You've Ever Done: "After I finished a jar of peanut butter, my dad said, 'Did you know the dog stuck her face in that jar as far as she could reach?'"
At first, I bribed students to visit the forum, but they soon realized that sharing stories was its own reward. Even teens who hated writing logged on whenever they could for online fellowship with their friends.
There's also a companion "chat room" where they can gab in general. Granted, there were off-nights at times. One evening a guy visited repeatedly without any luck. "Well, I'm chatting right now," he wrote as his first message. When no one replied, he posted ten minutes later with "Mostly to myself." Finally, he typed a resigned, "Goodbye."
Other times, plenty of chatters logged on. Our record stands at nine members who visited simultaneously. At times like that, they'd talk about anything and everything, including such vital concerns as favorite toothpaste. One extended chat racked up 46 pages before we closed it and started a fresh one. "Are we going to have a memorial service for the old thread?" someone joked.
The chatroom divides into more specific topics, too, like polls and upcoming school events. One division of the chatroom proved to be campaign headquarters for the class presidential election. Here the candidates stated their platforms, mostly involving making co-op more fun. They also posted vows like, "If I'm elected, I promise to bring brownies next week." Campaign managers also got in on the act, prompting one candidate to post, "I'm Josiah and I approve of this message."
With a group as diverse as ours, we occasionally needed to censor select words in a message. The moderator also holds the option of deleting entire posts if he or she deems them inappropriate. Fortunately, this did not happen very often.
At times the forum takes on a serious note, as well. When a bus accident occurred, one student posted a prayer request for the victim. Thankfully, our prayers were answered, and the individual made a complete recovery. I like to think the forum played a part in that blessing.
Mostly, though, our forum has generated loads of laughs and fostered a fair share of friendships. Without a doubt, it helped our co-op community become a little bit cozier.