25 Top Tips for the Middle School Years
By Practical Homeschooling Staff
Printed in Practical Homeschooling #95, 2010.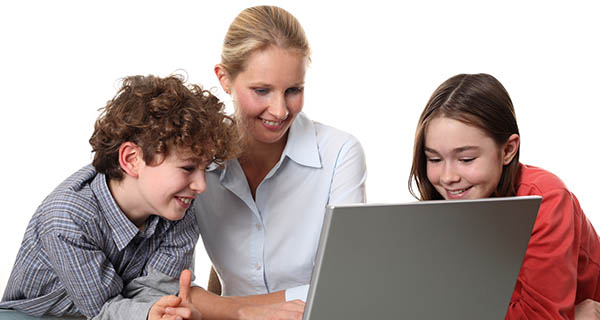 Your little boy or girl is growing up. That's great, but it means your tried-and-true elementary bag of tricks needs an update!

1Want to know what kind of parental involvement middle-school kids respond to best? A study in a 2009 issue of Developmental Psychology called "Involvement in Middle School: A Meta-Analytic Assessment of the Strategies That Promote Achievement" says this is #1: Telling your kids clearly exactly what you want them to achieve educationally and in life. Score one for the Tiger Mom.
2on the list, according to the same study, is "linking schoolwork to current events." Shades of last issue's article on teaching economics via the Wall Street Journal!
3is "discussing learning strategies." Going a step beyond the study (because we're homeschoolers and we can!) now is the time to teach them, not only study skills, but how to teach. Little brothers and sisters make the best first students.
4is a little fuzzier: "fostering educational and occupational aspirations." This probably should be #1. Once you unlock your child's own ambitions, he or she will stop dragging and start pushing forward.
5is "making preparations and plans for the future." Now is the time to start looking into colleges, checking out careers, and thinking about how to realistically make these dreams come true. (Hint: hard work.)
6The study calls these first 5 tips "academic socialization." Next up: online socialization. Do not allow it at this age if you possibly can help it. Have them meet friends in person or talk on the phone.
7Get them moving: outdoors, if possible. An hour a day of vigorous exercise will keep middle schoolers from becoming marshmallows. Frisbee, anyone?

8Now that we know weightlifting (done properly) is OK for kids this age, get some dumbbells, a weight bench, and a copy of the book Body for Life. Add weight training three times a week to the mix. (Check with a medical practitioner before starting, if any participant has health issues.)
9Join a club! American Heritage Girls, Boy Scouts, and Civil Air Patrol are some favorite places to find like-minded kids who want to "do hard things."

10Find a sport! Youth leagues are everywhere. If this does not appeal, try martial arts.

11Sorry to mention it, but (if you haven't already done this) it's time for The Talk. Arm yourself with Your Kids at Risk, Nobody Told Me, and Seductive Delusions.
12Ditto for The Talk about drugs. How to Raise a Drug-Free Kid has lots of details.

13On the positive side, now is also the time for good books about manhood, womanhood, and courtship. Straight Talk About Teen Dating is one such.

14Make math a priority. It's the key to science, engineering, and health jobs. Try to get through at least Algebra and Geometry, if possible.

15Read, read, read! And not on the computer or a hand-held device. Learn to love your librarian!

16What's the computer for? Writing, researching, and editing. National Novel Writing Month is in November—find out more at NaNoWriMo.org.

17Nail grammar and spelling now, before the years of high-stakes pre-college tests. Diagramming, Grammar Camp, workbooks: find what works for you.

18Lovely handwriting is becoming a lost art. So when your student has it, employers and others will notice. Hint!

19Teach outlining and notetaking. ExcellenceInWriting.com is one good source for this instruction.

20Middle-school science is earth science, astronomy, weather, and "physical science," meaning Chemistry Lite & Physics Lite. Why not do this with library books and then tackle a real high-school science course?
21Time to teach them to make dinner & to use tools (safely).

22Read The Underground History of American Education. Together.

23Start learning about politics. See our Reader Award winners in the Government category.

24Did you know a free plan for reading the Bible in one year can be downloaded from our website? Now you do.

25Experience great art and music. See Sam Blumenfeld's article on page 23 for tips on how to find lots of great musical performances for free!