---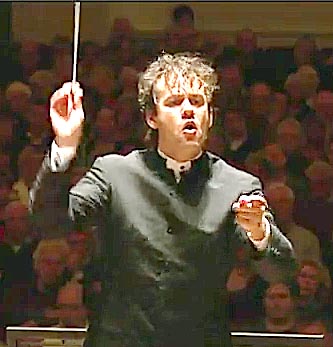 In just a few short years, YouTube has become probably the one most viewed website on the Internet. It was launched in May 2005 by two young computer enthusiasts, Steve Chen and Chad Hurley. They conceived of YouTube after becoming frustrated when they tried to swap, online, video clips from a party they had attended. Their aim was to keep the site simple enough so that amateurs could use it.
The site now pumps over 100 million short video clips posted from all over the world—ranging from 1 to 30 minutes or more—and receives as many as 65,000 new ones every day, most of them produced by rank amateurs.
What drew me to YouTube was not the tons of trash to be found among the millions of clips, but the treasures of classical music that provide hours of superb listening and viewing pleasure. Watching great artists play their instruments adds an emotional dimension to the music you can't get by simply listening to a performance on a CD or tape.
My favorite video is of Jacqueline du Pré, the English cellist, whose performance of Sir Edward William Elgar's Cello Concerto may be considered the single greatest performance by any instrumentalist in the history of music. Although filmed in 1967, the fact that we can view it today is something of a technological miracle.
Jackie, as she liked to be called, is considered by many as the greatest cellist in musical history. Yet her career as a performer spanned a very short period of time. At the very height of her musical virtuosity and fame, she was stricken with multiple sclerosis and died in 1987 at the age of 42.
Watch her play all four movements of the Elgar Cello Concerto, conducted by her young husband, Daniel Barenboim, and you will either fall in love with Jackie, or become a life-long fan . . . or both. Thanks to YouTube, you can watch her performance any time of the day or night. The comments left by thousands of viewers will equally intrigue you. There are many other videos featuring Jackie. You can spend many delightful hours viewing them.
By the way, if you want to see a much older and grayer Barenboim conduct an Elgar piece, there's a great video of him conducting the Chicago Symphony Orchestra in a very moving performance of "Nimrod," from Elgar's Enigma Variations. It may move you to tears.
If you enjoy Tchaikovsky, you'll be awed when you see Evgeny Svetlanov conduct the USSR Symphony Orchestra in the 3rd movement of Tchaikovsky's Second Symphony, the most brilliant scherzo ever written. It's rare that we get a chance to see and study a great conductor in action at our leisure. Evgeny Svetlanov managed to become one of the world's greatest conductors during Russia's Communist regime, which then fired him when he became too popular with other European orchestras.
If you want to see a younger conductor at work, watch Noam Zur conduct the Israel Philharmonic Orchestra in an exhilarating performance of the 4th movement of Hector Berlioz' Symphonie Fantastique. It gives me confidence that the future of classical music is in good hands.
Another great performance is that of the Osaka Philharmonic Orchestra playing Gustav Holst's Jupiter. Their superb, spine-tingling performance is led by the highly emotional and animated Japanese conductor, Eiji Oue, who took every nuanced note to heart. The photographer of this video gives us excellent views of this great orchestra at work. Where else would you be able to see the Osaka Symphony Orchestra at work, besides YouTube?
There is also a great performance by a brilliant young American cellist, Daniel Gaisford, playing the Saint-Saëns Cello Concerto. Young American classical musicians find it difficult to make their way in the international world of symphony orchestras. But some of us expect that Gaisford will break through on the basis of his sheer virtuosity.
Some remarkable musical prodigies are on YouTube. My favorite is Oliver Aldort, who, at age 13, plays Mozart's Piano Concerto No. 20 with the dignity, aplomb, clarity, and virtuosity of a 65-year-old. His fingers run up and down the keyboard with great dexterity and authority, emphasizing the power of each note, soft or strong, living up to the original name of the instrument, the "pianoforte," which, in Italian means soft and strong or soft and loud. This brilliant young instrumentalist also plays the cello.
There is no end to the many great classics on YouTube. Just type in the name of any composer or musician you enjoy and you'll be surprised at what pops up. You can also leave your own comments on the artists and their performances.