22 Top Tips for the Elementary Years
By Practical Homeschooling Staff
Printed in Practical Homeschooling #95, 2010.

by Practical Homeschooling Staff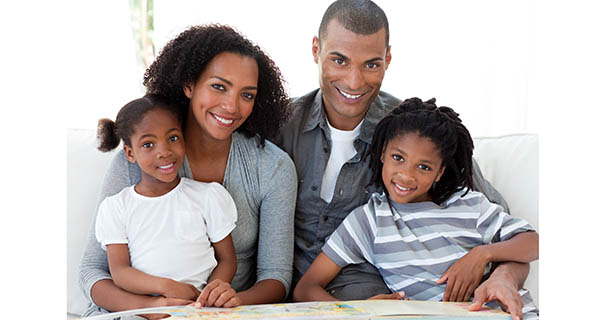 Whether this is your first year of homeschooling, or whether you're a veteran with years of homeschooling under your belt, there is always something new and exciting to learn.
So without further ado, here are Practical Homeschooling's® top 22 tips for the elementary years!
1 Take a breath! We have so many terrific ideas about what we'd like to teach our kids. But it doesn't all have to be done right away. Piano, ballet, carpentry, Spanish, art, archery, basketball, swimming, soccer, animal care, model rocketry . . . at least some of these can wait until high school. Or college. Or even later.
2 Start with the basics. Reading. Writing. Arithmetic. Religion. Trust us: if your children master these, they'll end up miles ahead of other kids their own age.
3 Once you have a handle on the bare basics, start to increase your load gently by picking one additional subject you love, and one additional subject your child loves. This way, you will be able to show your passion for learning, and your child will have an educational "dessert" to look forward to each day.
4 Have a health professional check your child's hearing and vision, and consider hearing and vision problems as a possibility if your child is experiencing learning difficulties. Vision, especially, can change from year to year. Hearing can be seriously impaired by wearing headphones or earbuds with the volume cranked, and young children have no common sense about this, so avoid headphones and earbuds if possible.
5 Teach to your child's learning style, instead of to your learning style. If he doesn't look at you when you talk, he might be an auditory learner. If she's really "grabby," she might be a kinesthetic learner. These types of kids aren't being "bad"—they're just being themselves. Even visual learners can have trouble if a parent wants to talk all the time. Try to show, not just to tell, if this is the case. Recognize your child's style, and make sure you train all his senses.
6 Read aloud to your child for at least 50 hours before attempting to teach him or her to read. This "pre-reading" stage is vital to teach kids what reading is all about (and why they should care!).
7 Teach your children how to read with intensive phonics. (You'll find two excellent programs on pages 45 and 46 of this issue.)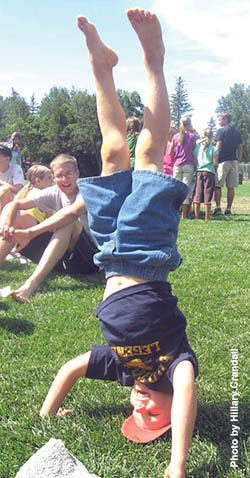 8 Go outdoors as much as possible. Research has shown that playing in the dirt at an early age actually helps prevent asthma. Sunshine mellows kids out, too. Whether your child prefers to observe ants with his nose in the grass, or to cartwheel across the lawn, you are building childhood memories that will last.
9 If you have several young children, once the oldest is reading well, have him or her read to the little ones as part of your homeschool. This provides reading practice while giving you a break!
10 Check your email after the homeschool day is over. Also, send the phone to voicemail. Kids hate it when you keep jumping up to answer the phone and leave them hanging in the middle of a lesson.
11 If you do have to take (or make) an important call during homeschool hours, the kids will try to interrupt. Have them write their questions and silently hand them to you. Or teach them some simple sign language. Seriously!
12 Teach your children to do household chores as young as possible. You can find child-sized cleaning and organizing tools at Montessori shops online. At first, the children won't be very much help. Don't worry: that isn't the main point. They are learning to be helpful (instead of helpless), and picking up a work ethic.
13 Do the chores first, before starting your homeschool day. But don't get caught up in having a perfectly gorgeous and clean house. Homeschooling is notoriously messy (projects on the kitchen table, books piled on the floor). Learn to love a bit of creative chaos.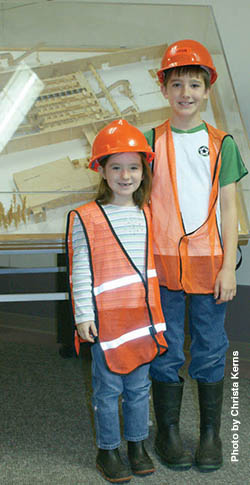 14 Coins and dollar bills are the perfect math manipulatives (for kids old enough not to swallow the coins). Kids are highly motivated to learn to handle money properly.
15 Boys often have a tougher time with small motor control (e.g., handwriting). Start with BIG motions (e.g., air writing, huge letters on a dry-erase board or in the sand) and work your way down to smaller motions.
16 Field trips! Many homeschool families make Fridays "field trip days." Kids love going anywhere. See the kids on the left—they are smiling about their visit to a waste disposal center!
17 ADHD avoidance tip #1: Exercise before homeschool. If disruptive behavior rears its head, have your little "Energizer Bunny" run around the yard (or do jumping jacks in the living room) until he feels like sitting for a bit.
18 ADHD avoidance tip #2: Get a copy of No Fear by Detective Robert R. Surgenor. This book will give you an entirely new perspective on what kinds of child training work and what kinds don't.
19 Get the grandparents involved! Even if they are initially opposed to your homeschool, this often wins them over. Ask them to share their life stories, take the kids on nature walks, help with art and crafts projects, etc.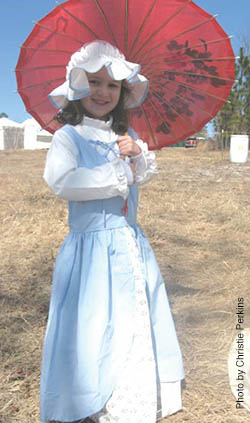 20 Dress up! Kids love "acting out" scenes from books and history. This is a great way to make learning memorable.
21 Get everyone a library card, and get ready to wear it out. Remember, these days you can reserve books online. What a time-saver!
22 Have fun! These really will be the best years of your life.