Georgia Homeschool Groups
---
Information Out of Date? Just click the link by each group to submit a change!
---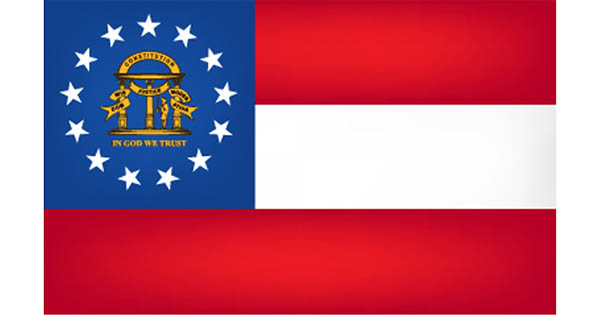 Georgia Home Education Association (GHEA)
Edit
Remove
More
Georgia (statewide)
Phone: (770) 461-3657
Email:
info@ghea.org
http://www.ghea.org
We are a state-wide Christian organization supporting home-based, parent-directed, privately-funded education in Georgia.
---
ArtatWork Studios Homeschoolers Edit Remove More
609 Tom Hunt Road, Cleveland, GA 30528
Contact: Christy Wilcox
Phone: (706) 809-2226 or (706) 776-8727
Email: artatwork@windstream.net
http://www.artatworkstudios.com
We offer many classes, workshops and field trips for homeschool families across all of north Georgia. Ask about our new AWS Acorn Academy and Mommy & Me crafts! Something for all ages!

Atlanta Homeschool Cooperative Edit Remove
Atlanta Proper - ITP - Our activities are focused inside the perimeter in Atlanta.
Phone: (678) 861-4AHC
Email: atlantahomeschool@gmail.com
http://www.atlantahomeschoolcoop.org
AHC is an inclusive community of families who share activities, ideas and resources. Please join our group for parties, classes, hiking and more. AHC was established in 2011 and has already grown to more than 70 families. If you are a homeschool family looking to meet new people, contribute to a community and enjoy group activities in the Atlanta area, we would love to include you. All members are welcome to plan activities, make suggestions and add information for our site. Read more...

Augusta-Area Home Education Network (AHEN) Edit Remove
Serving Augusta, GA
Contact: Lynn Reed
Phone: (706) 868-5666
Email: reedacademy@comcast.net
An inclusive group for CSRA homeschoolers providing field trips, park days, teen group, holiday parties and support for new and veteran homeschoolers. We meet weekly for park days, monthly for parent's meetings, organize one to two field trips a month and host several holiday parties through the year. No fees to join. Read more...

Bent Twig Homeschool Association Edit Remove More
P.O. Box 563, Lizella, Georgia 31052
Contact: Terry Yost
Phone: (478) 935-8066
Email: typhoont45@aol.com
An "open" group in the middle GA area. "As the twig is bent, so grows the tree..."

Blue Ridge Home-school Connection Edit Remove More
Fannin County, GA
Contact: Christy Jones
Phone: (423) 299-7542
Email: jasonandchristy@tds.net
https://www.facebook.com/groups/290516011292951/
This group is a place to share details on materials, meetings, groups and other home-school related resources in Fannin County, GA and the surrounding areas.

Bringing Enrichment and Encouragement to Christian Homeschoolers (BEECH) Homeschool Edit Remove More
Forsyth County/Cumming area
Email: beechadmin@beechhomeschool.com
http://beechhomeschool.com
Our Christian homeschool community provides educational, social and extracurricular activities, field trips, support and enrichment for our member families. We hold large group functions for the entire BEECH community and smaller ones within each age group to promote camaraderie and friendships. We believe being engaged in our community especially through events and field trips within age groups aids in cultivating lifelong friendships and support systems. There is a $45 membership fee to cover web site, event expenses, etc... This is a not for profit group, and additional moneys will be rolled into the next year's budget.

Brown Brilliance Homeschool Co-Op Edit Remove
Gwinnett County, GA
Contact: Shanika Purnell
Email: brownbrilliance@gmail.com
http://brownbrilliancehomeschoolcoop.webs.com
Our purpose is to represent the homeschool community in a manner that honors The Most High, the Earth, education, self-worth, self-esteem, self-respect, sharing, caring, family, friendship, growth and many other positive characteristics worthy of adhering to. Whether you are veteran or new to homeschooling, we invite you to join us. We offer classes, field trips, activities, play-dates for children and adults. Read more...

Catoosa Home Education Association Edit Remove More
Based in Ringgold, and serving surrounding areas such as Catoosa County, Walker County, Trion GA, and Chattanooga TN
Email: catoosahea@yahoo.com
http://www.homeschool-life.com/sysfiles/member/index_public.cfm?memberid=153
Membership is yearly, and includes access to members-only pages of website and much more. Our youth have many events and field trips throughout the year.

Central Georgia Christian Home Educators Edit Remove More
Central Georgia vicinity including but not limited to Bibb, Bleckley, Crawford, Houston, Peach, and Twiggs counties.
Contact: Julie Odom
Email: information@cgche.com
http://www.cgche.com
CGCHE is a support group for home educators within the central Georgia vicinity. We are comprised of volunteers striving to provide wholesome, Christian fellowship and activities for our children. Annual Membership is $25. Applications will be accepted through 31 Dec 2015. Exceptions to the deadline can be made for families new to the area or new to homeschooling. Read more...

Central Savannah River Area (CSRA) Home Education Association Edit Remove
P.O. Box 204568, Augusta, GA 30917
Phone: (762) 233-5432
Email: csrahea.web@gmail.com
http://www.csrahea.org
Our group has 300-400 member families in the area surrounding Augusta, GA, and from nearby SC. We do not have regular meetings because we are so large, but we have small groups which plan field trips and group meetings. Our Association provides annual achievement testing, a cap and gown graduation, various clubs and contests like the spelling bee and MathCounts, and a monthly skating party. There is a very reasonable annual fee for membership. We were founded as a Christian group, but we do not exclude anyone from membership if they accept our code of conduct. Read more...

Chattahoochee Valley Homeschoolers Edit Remove More
853 Denney Rd, Cataula, GA 31804
Phone: (706) 323-9584

Cherish Homeschool Group Edit Remove More
P.O. Box 2781, McDonough, GA 30253
Email: cherishhomeschool.ga@gmail.com
http://www.homeschool-life.com/ga/cherish/
Cherish is a Christian home school support organization. We offer social and academic events to homeschooling families in Henry County and surrounding counties. Our annual events include: Spelling Bee, Fine Arts Fair, Language Arts Fair, Curricula Show and Tell, and Field Day. We plan monthly social events such as park play, skating, or moms' night out. Volunteers organize a variety of fun and educational field trips.

Christian Home Educators of Habersham Edit Remove
150 Eastwinds Dr, Cornelia, GA 30531
Contact: Nicole Frady
Phone: (706) 968-0985
Email: director@habershamhomeschoolers.org
http://habershamhomeschoolers.org
Christian Home Educators of Habersham exits to support the Christian homeschooling family by offering several field trips a month, park days, parties and events for all ages. There is a small fee of $25 a year which helps to maintain our website and communication forum. Read more...

Circle of Friends: Support for Home Educators Edit Remove More
Douglas, Cobb, Paulding, Carroll, Fulton and surrounding counties
Contact: Shell Sampson
Email: Form / Contact Page
http://havenlycreations.wix.com/circleoffriends
We are a group of families who meet together for the express purpose of supporting each other and planning social and educational events (this includes, but is not limited to, field trips and play days) for any home educated families (regardless of religion or philosophy) in the area.

Communities of Home Educators for Christ (CHEC) Edit Remove
Paulding, Cobb & surrounding areas
Contact: Shaleza Rouse
Phone: (770) 445-4042
Fax: (770) 427-7181
Email: checga@gmail.com
http://www.chec-ga.org
CHEC is a cooperative homeschool support group of over 120 families. CHEC offers a variety of activities for all ages such as fieldtrips, spelling & geography bees, used curriculum sales, Mom's Night Out and many play dates. We also act as a conduit for information about services available in our area to homeschoolers such as special classes, sports activities, etc. Read more...

Cornerstone Prep Academy Football Program Edit Remove
Serving Cobb, Paulding, Bartow and Cherokee counties
Contact: Jason Aldridge
Phone: 404-786-0310
Email: jason.aldridge@hudl.com
http://www.cornerstoneprep.org/athletics/football.cfm
The Cornerstone Prep Academy Football Program serves homeschool and private school students with a competitive tackle middle school (6th-8th grade) and high school (9th-12th grade) football program. We are part of the newly formed Georgia Independent Christian Athletic Association. Player evaluations and workouts begin February '14. We are dedicated to teach young men to BELIEVE! Read more...

Eagle Sports of Greater Augusta, Inc. Edit Remove
4020 Culver St, Martinez, GA 30907
Contact: Jayne Crown
Phone: (706) 863-3823
Email: info@eaglesportsathletics.com
http://www.eaglesportsathletics.com
Eagle Sports is currently offering JV/Varsity Boys' Football, JV/Varsity Girls' Volleyball, JV/Varsity Boys' and Middle School Girls' Basketball, and Varsity/JV and Middle School Girls' Soccer. We have also added a cheerleading program. With sufficient interest and volunteers, we would love to expand our offerings to include more sports and age groups. Read more...

East Atlanta Mustangs High School Football Edit Remove More
Rockdale, Dekalb, Newton, Walton, Henry, South Gwinnett, South Fulton, Butts, Fayette Counties
Contact: Joe Blount
Phone: (770) 653-7919
Email: Form / Contact Page
http://www.eastatlantamustangs.org/
Our football program provides high school football to young men 13-18 years old. We are a part of the Glory For Christ(GFC) League. Player evaluations begin each year in January. Our mission is to offer young men the opportunity to play high school football, while teaching them the fundamentals of football, discipline and teamwork and encouraging their development into men of character and Godliness.

Epic Homeschool Network, Inc. Edit Remove
2847 Veterans Memorial Hwy #323, Austell, GA 30168
Contact: Andrea Hall
Phone: (678) 744-3407
Email: info@epichsn.org
http://www.epichsn.com
Epic Homeschool Network, Inc. is a community designed to enrich, enhance and empower home education in a nurturing Christian environment. We provide tools, resources, experiences, and services ranging from field trips to scholarships. Read more...

Fideles Athletics Edit Remove More
1390 Weber Industrial Drive Cumming, Georgia 30041
Contact: Ashley Tate
Email: fidelesbasketball@gmail.com
http://www.fideles.net/athletics/
Fideles Christian School is a university model school that fields competitive sports teams open to home schooled and alternatively educated students in Forsyth and surrounding counties. Fideles is located in Cumming, GA and fields the following teams: girls volleyball, boys and girls cross country, boys and girls basketball, and baseball. Participation is open to 6-12th grade students. For more information visit www.fideles.net or fidelesbasketball.blogspot.com.

Freedom Homeschoolers Edit Remove More
Columbus, Ga/ Phenix City, Al
Contact: Suzanne Sheppard
Email: membership@freedomhomeschoolers.com
http://Www.freedomhomeschoolers.com
Freedom Homeschoolers coordinate a variety of activities throughout the school year. We strive to provide things for all ages and budgets. Some fieldtrips are local while other will requires travel. Details are posted in advance so that families can choose which activities best fit their family. Fieldtrips and co-op participation are not required of members. Please be aware that our events are coordinated by homeschooling parents that VOLUNTEER to serve. Please be courteous when requesting information.

Georgia Force High School Cheerleading Edit Remove More
Gwinnett, Forsyth, and Hall county area
Contact: Sheri Spivey
Phone: 770-533-3726
Email: ad.cheer@forcehsfootball.com
http://www.forcehsfootball.com
The Georgia Force Cheerleading squad is a non-competitive squad for homeschool and private-school girls, ages 12-18. We cheer for the Georgia Force varsity football team, which plays home games at Gary Pirkle Park in Sugar Hill, GA. No try-outs are required; girls of all skill levels are welcome! The Force mission is to encourage, lead, teach, and develop young men and women to be Godly leaders within the community based on Christian principles.

Georgia Force High School Football Edit Remove More
Gwinnett, Hall and surrounding areas
Contact: Scott Willis
Phone: (404) 630-4327
Email: scott.willis@forcehsfootball.com
http://www.forcehsfootball.com
The Georgia Force High School football program provides high school football and cheerleading to young men and women 13-18 years old. We are a part of the Georgia Football League (GFL). Player evaluations begin each year in January. The Georgia Force High School football program is committed, through the sport of football, to encourage, lead, teach and develop young men and women to be godly leaders within the community based on Christian principles.

Glory For Christ (GFC) Football League Edit Remove
South of the Airport, including: Fayette, Henry, Clayton, Lovejoy, Peachtree City, etc.
Contact: Hank ST Dennis
Phone: (770) 714-5775
Email: hankstdenis@aol.com
http://www.georgiafootballleague.com/glory-for-christ/
GFC is a high school football league for homeschool and Christian school teams. We are committed to making a difference in the lives of our players as we coach, instruct, exhort, encourage and pray with and for them and their families. Boys must meet the eligibility requirements of the GFC in order to play. Read more...

Hall County Home Educators (HCHE) Edit Remove
Hall County and surrounding area
Email: hchehallcountyhomeeducators-owner@yahoogroups.com
http://hallcountyhomeeducators.wordpress.com/
HCHE is a free, nonprofit homeschooling organization in beautiful Northeast Georgia consisting of families who live, worship, and operate their own children's education in many different ways. HCHE thrives on the volunteer efforts of each of its members to organize or assist in the adventures, activities, and field trips that HCHE offers its parents and children of all ages and interests. Parent planning meetings are held quarterly. Read more...

Homeschool Excursions, Inc. Edit Remove More
P.O. Box 1283, Jasper, GA 30143
Contact: Vered Kleinberger
Phone: (770) 605-2451
Email: info@homeschoolexcursions.org
http://www.homeschoolexcursions.org
Homeschool Excursions is a 501(c)(3) non-profit organization offering a wide variety of educational opportunities for homeschooled students in Georgia.

Homeschool Student Union of KSU Edit Remove More
5123 Sherrer Dr, Acworth, GA 30102
Contact: Justin M. Tomczak
Phone: (770) 917-4969
Email: justinmtomczak@juno.com
Institutes of higher learning are not viewing homeschool graduates favourably. We are an official student organization at Kennesaw State University. Our main goal is to improve the image of homeschoolers that the State has. We would be happy to assist anyone interested in starting their own Homeschool Student Union.

Homeward Spirit Home Educators Edit Remove More
Serving Whitfield, Murray, Catoosa and Gordon Counties in North GA
Email: Form / Contact Page
http://homewardspirit.webs.com
We are an active homeschool group with fun,educational field trips planned every month.

Jackson County Homeschoolers Edit Remove More
Braselton/Hoschton GA
Contact: Melissa Lopez
Phone: (706) 410-7882
Email: jacksoncountyhomeschoolers@yahoo.com
http://groups.yahoo.com/group/jacksoncountyhomeschoolers/
Come join us at weekly park days, field trips, and special events. This member-driven group welcomes any homeschooling family looking for friendship, fun, and support.

Johnson Ferry Homeschool Group Edit Remove
955 Johnson Ferry Road, Marietta, GA 30066
Contact: Gisel Smith
Email: jfbchomeschool@gmail.com
http://jfbchomeschool.org
The JFBC Homeschool Support Group welcomes parents who are in all stages of homeschooling their children. Our members have children that range from preschool to 12th grade and live in different cities around Atlanta. We meet once a month usually on the first Tuesday of the month at Johnson Ferry Baptist Church in Marietta GA. We have field trips throughout the month, park dates, an annual retreat, Christmas dinner and mom's night outs. Read more...

Kids Rule Homeschool Group Edit Remove More
Good Hope/Monroe, GA
Contact: Dee Stokowski
Phone: (678) 977-4430
Email: momcreates3@gmail.com
http://www.facebook.com/homeschoolartga
Good Hope/Monroe area homeschool coop that meets 2 times a month meeting September-November and February-April. Art, crafts, cake decorating, nature and science classes are offered. Our focus is on ages 6-13. Cost is $50 for all 6 months! This includes all supplies. Please follow us on facebook at www.facebook.com/homeschoolartga - or Artists of Georgia. Currently we are meeting at the Seven Cedars Farm in Good Hope.

Leaders In Godly Home Teaching (LIGHT) Edit Remove More
P.O. Box 1362, Fortson, GA 31808
Email: homeschoollight@gmail.com
http://www.homeschoollight.com
A Christian organization located in the Columbus, GA area. We provide information on education techniques and curriculum, coordination of group activities, and monitoring of legislation related to homeschooling.

Learners and Educators of Atlanta and Decatur (LEAD) Edit Remove More
Serving the metro Atlanta area
Email: home@leadhomeschool.org
http://leadhomeschool.org/
An inclusive, secular homeschool organization providing social and educational opportunities to home educated children of all ages and their families.

Macon Worldschoolers Edit Remove More
Middle Georgia
Contact: Fredrina Slaton
Phone: 4782971656
Email: mwschoolers@hotmail.com
http://www.meetup.com/The-Macon-Worldschoolers-Meetup-Group
This Organization's Mission

The Organization's Mission is designed to bring homeschooling families together, as well and those thinking about homeschooling, by providing events, group activity, and/or field trips, for homeschoolers up to 12th grade. If you are not a homeschooled family but wish to participate, come on and sign up!

Whether traditional, non-traditional, or un-schooling, our hope is that you find an activity that suites your family's needs.

We are an organization which holds steadfast to common principals that apply to all, regardless of spiritual background, principles, and beliefs. We are a meetup organization that assists in providing social activities for children up to the 12th grade.

We are a welcoming community seeking families EAGER to participate in group activities, field trips, and events.

Main Street School of Art Edit Remove More
2323 Main Street, Tucker, GA 30084
Contact: Laurie Morrison
Phone: (770) 938-7880
Email: mainstreetartschool@gmail.com
http://www.mainstreetschoolofart.com
A children's art school providing art classes year-round with home-school, after-school, and Saturday classes during the school year and camps during the summer. Costs are $14 per 1 hour class or $18 for 1.5 hours. Subjects include color theory, collage, and clay sculpture, with lessons in art history included throughout.

Moultrie Christian Homeschoolers Associating Together (CHAT) Edit Remove More
P.O. Box 1883, Moultrie, GA 31776
Contact: Betty Briones
Phone: (229) 798-8631
Email: heather.morgan@moultriechat.com
http://www.moultriechat.com
We are a Christian co-op meeting weekly to enrich our children's homeschooling experience through fellowship and learning together. We plan field trips, activities, and classes for all ages from preschool to teens.

New Creation Christian Academy Edit Remove
Serving Henry / Clayton / Fayette / Spalding / Rockdale / Newton / Butts 330 Lake Dow Road, McDonough, GA 30252
Contact: Judy Foster or Merry McMillan
Phone: (770) 898-9728
Fax: (770) 320-8300
http://www.nccacademy.net/
New Creation Center is a not-for-profit, Christian organization offering athletics, accreditation, and academics for all homeschooled students. Homeschool students in grades 6-12 can try out for baseball, football, basketball, volleyball, cross country, track & field, cheerleading, and golf. Our athletic department participates in the Georgia Football League and the ICSGA conference. NCC offers activities (prom, science fair, graduation) and clubs (National Honor Society). We are the State Champions in Football and Baseball for the school year 2007/2008. Read more...

North Atlanta Christian FLIGHT Edit Remove More
Fulton, Gwinnett, Cobb, Forsyth, Cherokee, DeKalb
Contact: Ashley Donald
Phone: (770) 298-9708
Email: ashleydonaldflight@gmail.com
http://www.nacflightnews.com
Offering competitive sports for the home educated student since 1994! Basketball, volleyball, golf cross country, and cheer are currently offered. Home gym is in Alpharetta. Please check out our website and contact us for more information.

North Fulton Home Educators Encouragers Edit Remove More
24 Windsor Lane, Alpharetta, GA 30004
Contact: Kelly Ling
Phone: (770) 664-0960

Northside Christian Athletics Edit Remove
Serving Cobb / Cherokee / Paulding / Fulton / Bartow Counties
Contact: Carlton Trout
Phone: (770) 334-0648
Email: admissions@nca4hope.com
http://www.nca4hope.com
NCA NCA football is a competitive high school football team for homeschool students and private school students. Team membership is open to all from the ages of 13 to 18. The Lions is a dedicated team of players with a love for football and Christ. We also offer a cheerleading program. Read more...

NWGA HEART Edit Remove
Rome/Floyd County, GA, and surrounding counties of Gordon, Chattooga, Polk, Bartow
Phone: (678) 520-1587
Email: heart4homeschool@gmail.com
http://heart4homeschool.webs.com
HEART exists to connect all area, Christian homeschool families. We currently have over 50 families from throughout the northwest GA area, with children ranging in age from infant to high school. Network membership is free. Members initiate a wide variety of activities and events for homeschoolers such as: weekly co-ops, fieldtrips, family social gatherings, age-specific social activities, moms' support and Bible study meetings, performing arts recital, group rate on school pictures, science & literature fair, etc. Read more...

Olive Plants Co-op Home Extension Program Edit Remove More
Troup/Harris Counties and surrounding areas
Email: oliveplantscoop@gmail.com
http://oliveplantscooplagrange.com
We are a home education extension service that meets weekly at Rosemont Baptist Church in LaGrange, Georgia, for classes taught by qualified tutors. We offer a complete core support program for grades K5-12 and electives for high school. Our course offerings are Ă  la carte, so you choose the classes that best support the needs of YOUR home school!

Outside the Box Homeschool Fieldtrips Edit Remove More
North Georgia and Atlanta
Contact: Sandy Giroux
Phone: (404) 964-9545
Email: serendipity99@bellsouth.net
https://www.facebook.com/groups/872940609485423/
This is an inclusive field trip and support group for homeschool families regardless of your method of homeschooling or your religious beliefs. This is a group to foster friendship - both new and old.

Most field trips will be geared toward kids who are 8-14, although all are welcome on most trips. Some field trips may not be suitable for younger kids. Also, the size of the groups will be small in size (normally 15-20 kids) to give kids (and parents) a chance to meet each other and so that each child will have a chance for more individual attention.

Our Field trips all over North Georgia, Atlanta, and occasionally surrounding states.

Parent Educators' Association for Children at Home (PEACH) Edit Remove
Gwinnett County and the greater Atlanta metro area
Email: peachhomeschool-owner@yahoogroups.com
http://groups.yahoo.com/group/PEACHHomeschool/
We welcome your membership whether you are a new or a veteran homeschooler or whether you are just considering homeschooling. PEACH has no membership requirements, no central leadership, no sign-up form, no statement of faith, and no dues. We are a diverse group sharing the common goal of homeschooling our children. Read more...

Peachtree Academy Private School Edit Remove More
14101 Hwy 278 NE. Covington, GA 30014
Contact: Skip Argo or Ken Van Ness
Phone: (678) 806-9970 or (770) 860-8900
Email: sargo@peachtreeacademy.com
http://www.peachtreeacademy.com
Peachtree Academy, a member of the GICAA, offers middle school, JV and varsity athletics to homeschool students living within a 30 mile radius of the school. Athletes are welcomed to try out for baseball, football, basketball, volleyball, softball, soccer, cross country, tennis and golf. Provides opportunity to play competitive sports, playing for regional and state championships. Read more...

Sandy Plains Home Educators Raising Excellence (SPHERE) Edit Remove
2825 Sandy Plains Road, Marietta GA 30066
Contact: Andy Mattick
Email: mattick.family3@gmail.com
http://www.sandyplains.org/#/adult-ministries/sphere
Equidistant from the fixed point that is God, we encompass our homeschooling families in an environment of godly support. Our group meets once a month for fellowship, support, idea-swapping, and encouragement; we meet during the month for field trips; we meet a couple times a year for parties, performances and field day. Read more...

South Cobb Homeschoolers Edit Remove More
Cobb County, GA
Contact: Andrea Hall
Phone: 404-644-8391
Email: schomeschoolers@thestudyhalledu.com
http://schomeschoolers.blogspot.com
South Cobb Homeschool Suppot Group meets at the South Cobb Library.

Our vision is to train students to be critical thinkers, and "not mere reflectors of other men's thoughts" (EG White). We aspire to follow the Proverbs 22:6 command and train our own children to honor the Lord Jesus Christ and advance His kingdom.

South Hall Homeschool Co-Op Edit Remove More
Hopewell Baptist Church (Poplar Springs Rd., Gainesville, GA)
Contact: Wendy Timms
Email: southhallhomeschoolcoop@hotmail.com
http://www.southhallhomeschoolcoop.blogspot.com/
We are a group of families that meets weekly in South Hall County and works together to offer enrichment classes for our children. We also offer field trips, moms get-togethers, parties, and an annual Family Night.

Southwest Georgia Homeschool Association Edit Remove More
P.O. Box 72263, Albany, GA 31708
Contact: Lisa DeMott
Phone: (229) 407-2547
Email: swghaemail@gmail.com
http://www.homeschool-life.com/ga/swgha
SWGHA is a homeschool support group for Southwest Georgia counties including Dougherty, Lee, Terrell, Worth, Calhoun, Crisp, Early, Miller, and many more. We offer field trips, bi-weekly scholar classes, newsletter, website, yearbook and events such as high school and K5 graduation, spelling bee, National Geography Bee, science fair, high school formal, field day, Honor Society, Key Club, and much more! We are a Christian group that is open to all faiths.

TEACH Homeschool Co-op Edit Remove More
Shadowbrook Church, Suwanee, GA 30024
Contact: Andrea VanMeter
Phone: (404) 775-4308
Email: smandrea87@gmail.com
http://www.homeschool-life.com/ga/teach
Our group offers a 12-week class session in the fall and spring for homeschooled children through high school. Registration fee is $50/family for each session. Field trips, park days, and moms' night out activities are scheduled regularly. Although lead teachers are asked to sign a statement of faith, we welcome any family who wants to join us.

TeenPact Leadership Schools Edit Remove More
610 Moorefield Park Dr., Suite 700, Richmond, VA 23236
Contact: Benjamin Rojas
Phone: (888) 343-1776
Fax: (804) 323-7054
Email: paul.martin@teenpact.com
http://www.teenpact.com
TeenPact turns students into statesmen. Started as a leadership school interested in teaching young people (especially home-schoolers) the importance of prayer for our leaders and why Christians should take a part in our government and culture, TeenPact holds four-day classes at the state capital where the students are trained in state government and how to make an impact in their culture for Christ. Additionally, TeenPact does one-day classes for 8-12 year old students.

The Village Homeschool Cooperative Edit Remove More
CSRA-Central Savannah River Area (Serving the counties of Richmond, Columbia, Burke, McDuffie, Washington, Aiken, Edgefield, and Barwell)
Contact: Desria Seay or Johnisha Campbell
Phone: (615) 564-0732 or (706) 449-2610
Email: thevillagehs@gmail.com
https://www.facebook.com/thevillagehomeschool/
The Village Homeschool Cooperative is a homeschooling organization created to support homeschooling families of color. We offer bi-weekly academic courses taught by our cooperative parents, bi-weekly extracurricular classes (Art, Music, and PE) taught by local professionals, monthly field trips, monthly community service opportunities, Mom's Night Out opportunities, and Family Dinners. We meet weekly at the Vineyard Church of Augusta. There is a 25.00 membership fee each semester required as well as a semester classroom supply fee of 10.00 per academic classes. Extracurricular offerings are contracted out and fees are determined by our contractors. We are inclusive of all faiths and belief systems. We hold registration opportunities twice a year, in January and August.

Thrive Christian Homeschool of Ga, Inc Edit Remove More
Marietta, GA 30066
Contact: Ami Riggs
Phone: 404-538-8512
Email: thrivehomeschoolofga@gmail.com
https://www.thrivechs.org/
Thrive offers opportunities to local home educating families to join with others to accomplish those aspects of education that are best pursued in a group setting or which are most difficult for many parents to teach. Academic and enrichment classes, socials, field trips, prom, graduation ceremony, yearbook, family community, friendships.

Tiftarea Educators Association For Christian Homeschoolers (TEACH) Edit Remove More
P.O. Box 2356, Tifton, Georgia 31793
Contact: Denise Wise
Phone: (229) 643-7783
Our group has been established for over 10 years.

TKA Knights Edit Remove More
471 Arnold Mill Road, Woodstock, GA 30188
Contact: Michelle Rutledge
Phone: (404) 429-6157
Email: michellerut@bellsouth.net, or, info@tkaknights.org
http://www.tkaknights.org
TKA Athletics offers sports to all students attending The King's Academy in Woodstock, GA. Opportunities are also available for homeschool students in the community in grades 6-12. Sports include baseball, football, basketball, volleyball, golf, tennis, soccer, cross country, cheerleading, swimming, and softball.

Too Cool For School Homeschoolers Edit Remove More
Gwinnett County, Georgia
Contact: Stephanie Kirby
Phone: (770) 979-0233
Email: toocoolforschoolhomeschoolers@yahoo.com
https://www.facebook.com/groups/toocoolforschoolhomeschoolers/
We plan weekly activities to enrich the homeschooling experience. Activities include, but are not limited to, play/park dates, field trips, arts and crafts, science fun, and parties. All events are listed under the events tab on our FB page.

VINE - Valdosta Innovative Network of Educators Edit Remove More
PO BOX 2714, Valdosta, GA 31604
Email: contact.vine@yahoo.com
http://www.valdostahomeschool.com
VINE (Valdosta Innovative Network of Educators) is an inclusive Christian homeschool support group for homeschooling families in the Valdosta, Georgia and surrounding areas. We currently have member families from Lowndes, Lanier, Brooks, Cook, Berrien, Tift, Echols, and Clinch counties. Our families join together for monthly events, parties, field trips, and other activities to learn and enjoy time together. Read more...

Walton Co Homeschoolers Edit Remove More
3013 Tennyson Dr., Monroe, GA 30656
Contact: Caprice Ashe or Caprice Ashe
Phone: (678) 457-5311 or (678) 457-5311
Email: capriceashe@yahoo.com
http://groups.yahoo.com/group/WaltonCoHomeschoolers/
An inclusive group for Walton Co, GA homeschoolers providing field trips, park days, teen group, holiday parties and support for new and veteran homeschoolers. No fees to join, must join our Yahoo group as this is our main method of communication.

West Georgia Homeschool Association Edit Remove More
Troup County and surrounding areas
Email: westgahomeschoolers@gmail.com
http://wghsa.com
We are a homeschool support group providing homeschool families connections with like-minded parents and social and educational opportunities for their children.

Whitewater Homeschool Group Edit Remove More
Fayette, Coweta, Clayton, Fulton, Spalding
Contact: Sadonna Carter
Email: carter@whitewaterhomeschool.com
http://www.whitewaterhomeschool.com
Whitewater Homeschool Group was created to provide homeschool families with opportunities for cooperative learning in a classroom setting. The classes are designed to allow for hands on learning experiences that are customized to the student's interests. We strive to create an atmosphere that encourages imagination and self expression in the learning process. The program is flexible and can be tailored to fit your child's interest or needs. You may choose to enroll in one or all eight classes. Parents are encouraged to participate and continue to build upon the classroom experience at home.

Wisdom's Way Christian Home Educators Edit Remove More
Douglasville, GA
Email: secretary@wwche.com
http://wwche.com
Wisdom's Way Christian Home Educators was formed in 1997 and is a volunteer support group for families in Douglas County and the immediately surrounding counties. It consists of around 150 families with over 400 children ranging in age from infant to high school. It regularly hosts field trips, park days, Mom's Nigh Out, teen group, yearly testing, used book sale and other special activities throughout the year. The yearly fee to join is $25.00 and you must commit to volunteer at two activities. For more information you can check out the website at wwche.com or send your emails to secretary@wwche.com.