Colorado Homeschool Groups
---
Information Out of Date? Just click the link by each group to submit a change!
---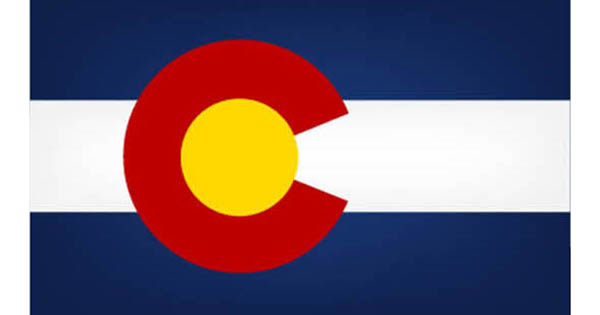 Christian Home Educators of Colorado (CHEC)
Edit
Remove
More
19039 Plaza Dr Ste 210 Parker, CO 80134
Contact: CHEC Office
Phone: (877) 842-2432 or (720) 842-4852
Fax: (720) 842-4854
Email:
office@chec.org
http://www.chec.org
Christian Home Educators of Colorado serves Colorado homeschoolers and beyond by providing information, leadership, and resources, including the Rocky Mountain Homeschool Conference, the CHEC Independent School, Homeschool Intro Seminars, the High School and Beyond Seminar, Homeschool Graduations, and much more.
---
Agape Family Schools Edit Remove More
P.O. Box 2704, Loveland, CO 80539-2704
Email: agapefamilyschools@gmail.com
http://www.agapefamilyschools.org
Agape is a Christian support group for home school families in Loveland and the surrounding area. Agape hosts monthly support meetings, a monthly newsletter, and offers many other activities on a consistent basis. Small groups meet for activities such as field trips, crafts, mom's night out, teens, etc. Testing, elective classes, and a graduation ceremony are held each spring for those who are interested. An extensive library of home school supplies, books, and materials is also available.

Catholic Home Educators of Colorado - Denver Edit Remove More
Serving the Denver Metro area
Contact: Mary
Phone: (303) 750-9522
Email: mary_machado@comcast.net
http://www.rmchec.org
Various activities including field trips, activity days, gym day, Mother's Night Out, and liturgical year celebrations.

Christian Homeschoolers of Pueblo Edit Remove More
Pueblo Colorado area
Contact: Cindy Koen
Email: cekoen@gmail.com
http://www.facebook.com/groups/christianhomeschoolersofpueblo
Our group exists to provide a place for Christian homeschool families to have fellowship and conversations about homeschooling as well as plan activities.

Colorado Heritage Education School System Edit Remove More
1300 9th St., Greeley, CO 80631
Contact: Matthew Aden
Phone: (970) 346-0099
Email: office@coloradoheritage.org
http://www.coloradoheritage.org/
CHESS is a private school (incorporated in 1991) that supervises homeschool families within the state of Colorado. CHESS provides information about getting started with homeschooling, finding a curriculum, getting involved in a local support group, and how to be in compliance with the homeschool laws. Additionally, CHESS offers one day a week enrichment classes to over a 140 students.

Colorado Springs Roman Catholic Homeschoolers Edit Remove More
Colorado Springs
Contact: Christine Cardenas
Email: csrch-owner@yahoogroups.com
https://groups.yahoo.com/neo/groups/csRCH/info
Roman Catholic Homeschoolers (RCH) is an active group of homeschooling families in the Colorado Springs area. We are open to all Catholic homeschoolers and are a parish ministry of St. Gabriel the Archangel Church. Our purpose is to support and enrich each other as we journey together through the adventures of homeschooling. Some of our activities include: Teen Bunco, Teen Dances, Tween and Teen Game Nights, SHARE Fair (a science fair-type event for all subjects), field trips, parties (i.e. All Saints Day, Christmas, Epiphany, St. Valentine's, etc.), CO-Op, Retreats, parents' meetings, craft and snack & nights out, retreats, etc…
All activities are kept in accordance with the teachings of the Holy Father and the Magisterium.

Common Ground Homeschoolers Edit Remove More
South Denver Area, Colorado
Email: commongroundhomeschoolers@gmail.com
http://www.commongroundhomeschoolers.com
We are an open, inclusive group, and we encourage cooperation. We schedule social and educational activities and provide support for new and veteran families alike. (Formerly Colorado Community for Homeschool Family Support, CCHFS)

Denver Unschoolers Edit Remove More
Denver metro area
Email: jjulie221@hotmail.com
http://denverunschoolers.boards.net
Denver Unschoolers a group in the Denver metro area for all homeschoolers regardless of their homeschooling philosophy or spiritual beliefs. We hope to help provide support, friendship, group activities and co-op opportunities.

Douglas County Catholic Home Educators Edit Remove More
Douglas County
Contact: Sara
Phone: (719) 238-2134
Email: dougcocatholichomeschool@gmail.com
https://www.dcchomeschool.com/
DCCHE operates a weekly co-op in Castle Rock for students grades Pre-K through 3rd, as well as hosting gatherings & field trips for area homeschoolers.

Family Academy of Christian Education (FACE) Edit Remove
6704 W. 98th Circle, Westminster, CO 80021
Phone: (303) 426-8484
Email: info@faceschool.org
http://www.faceschool.com
We are a private school serving home schoolers throughout Colorado and the US since 1996. Over 60 Tuesday classes are offered for grades pre-K through 12. We offer high school consultations, graduation, and official transcripts; our graduates have been accepted to colleges everywhere. High school honor society, Lettering program, NCAA, PSAT's, ACT's, SAT's. We are a standardized testing resource for self testers who use CAT or Iowa. Read more...

Green Mountain Area Homeschoolers Edit Remove More
Serving the west Lakewood/Green Mountain area
Contact: Sarah Gorner
Email: gorner5@msn.com
We meet weekly during the school year. Activities include community service projects, public speaking, field trips, art classes and social outings (parks, swimming, bowling etc.).

High Country Home Educators Edit Remove More
P.O. Box 62284, Colorado Springs, CO 80962
Contact: Shelle Kyle
Phone: (719) 278-9135
Email: hcheoffice@hche.org
http://www.hche.org
High Country offers a three-part program to support your homeschooling. Based out of New Life Church, but open to all homeschoolers, we offer a support group, an independent private school, and also enrichment classes.

Homeschoolers Around Raton and Trinidad (HART) Edit Remove
Trinidad, CO and Raton, NM
Contact: Karen Jo Agnello
Phone: (512) 560-4180
Email: kjvaljean@yahoo.com
https://sites.google.com/site/trinidadratonhomeschoolers/
We welcome all homeschooling families: secular or faith based, on-line or not, of all ages. We have a bi-monthly co-op, and monthly field trips.

Find us on Facebook, H.A.R.T. Be sure to use the periods. Our group is private on FB to protect the privacy of our members, so you have to ask to join. Read more...

Homeschoolers of Windsor (HOW) Edit Remove More
Based in Colorado, between Ft. Collins and Greeley
Contact: Tina Schinner
Phone: 674-9920

Homeschoolers Under God Edit Remove More
Serving the Fort Collins area
Email: info@homeschoolersundergod.com
http://www.homeschoolersundergod.com
HUG is a Christian support group for homeschooling families in the Fort Collins area. Our purpose is to provide support, encouragement, information, and group activities to member families. We operate under the HUG Statement of Faith. Annual Dues are $25.

Northern Colorado Homeschool Association Edit Remove More
Serving Fort Collins and area
Email: Form / Contact Page
http://www.ncha.info
We are a group of homeschooling parents and children from as far south as Berthoud and as far north as Livermore. Our reasons for homeschooling differ, as do our styles of and approaches to education. What we share is a respect for all learners and a desire to support one another.

Parker Christian Home Educators (PCHE) Edit Remove More
Based in Parker, Colorado 80134
Email: info@pche.org
http://www.pche.org
We are volunteers who are training and educating our children, being wives and mothers, and juggling the many responsibilities for our support group.

R-HOM Homeschooling Support Group Edit Remove More
Denver, Arvada, Thornton, and Firestone
Email: rhomarvada@gmail.com
http://www.r-hom.com
R-HOM was founded for the purpose of encouraging parents who have chosen to educate their children at home. We believe it is the responsibility of parents to train their children in the ways of God and in the knowledge needed to participate in society according to God's standards. Our meetings provide encouragement, fellowship, resources and prayer for all who participate. We are Christian . . . In orientation and leadership, as are most of our members, but we do not exclude anyone on the basis of their beliefs. We have groups in Denver, Arvada, Thornton, and Firestone.

Rangely Homeschoolers Edit Remove More
Rangely, CO
Contact: Julie Noyes
Phone: (970) 675-8812
In our small remote town, we're a group of homeschoolers who get together informally throughout the year for parties, park dates, and the occasional co-op, like art, physical education and Spanish. We're inclusive of all religious persuasions and find that our main goal is to connect our kids and encourage one another in homeschooling. We have a Facebook page as well to help keep in touch.

Rocky Mountain Education Connection Edit Remove More
Statewide
Contact: Cindy Englan Wentz
Email: cindy@rmec-online.com
http://rockymountaineducationconnection.com
Colorado's all-inclusive resource for beginners and veterans, to understand the law in plain English, how to "ease into unschooling", find like-minded families, locate unschooling events, and most of all, discover the joy and freedom of unschooling and relaxed homeschooling! 22 years experience in advising new homeschoolers, coordinating regional/statewide conferences and developing unschooling "curriculum".

Rocky Mountain Homeschoolers Edit Remove More
4655 Player Dr, Fort Collins, CO 80525
Contact: Nancy
Phone: (970) 206-9569
Email: contact@rockymountainhomeschool.org
http://www.rockymountainhomeschool.org
We are an inclusive support group for those who homeschool or who are interested in it. We offer field trips, social time, family game mights, a science fair, a recital, and more. we meet once a month to plan the next month's activities. There is no membership fee.

Tri-Lakes Home Educators Support Group (TLHESG) Edit Remove
Members from the North Colorado Springs, Tri-Lakes, and Black Forest area, as well as military families stationed at the United States Air Force Academy.
Email: tlhesgmembers-owner@yahoogroups.com
http://trilakeshomeschool.webs.com/
TLHESG is a Christian Homeschooling Support Group that offers free membership to current residents living in the area. We have monthly support group meetings, fellowship activities, service opportunities, coffee nights, field trips, special events and numerous small group activities, provided we have enough volunteer coordinators. Read more...

Velocity Recreation Edit Remove More
Westminster, Broomfield, Arvada, Thornton, Boulder and Surrounding areas.
Contact: Velocity
Phone: (303) 578-2256
Email: velocitycolorado@gmail.com
http://www.velocitycolorado.com
Velocity Recreation is a non-profit homeschool sports program. Children are taught not only about how to play the game but also about sportsmanship and teamwork. We are very low cost and offer scholarships. Sports start are 2.5 years old and include: Softball, Soccer, Kickball, Dodgeball and Sports Skills for our youngest players.

We would love for every child to have the opportunity to participate in sports! Velocity also offers park days and field trips.

Washington Park Home Schoolers Edit Remove More
626 Poplar St, Denver, CO 80220
Contact: Terri Moore
Phone: (303) 777-5723
Email: wphomeschoolers@yahoo.com
http://groups.yahoo.com/group/wphomeschoolers/
A central Denver secular homeschool support group for kids and their parents.

Youth For Understanding Edit Remove
P.O. Box 3832, Grand Junction, CO 81502
Contact: Olena Breitman or District Office
Phone: (720) 2213696 or (866) 493-8872
Email: obreitman@yfu.org
http://www.yfu-usa.org
Non-profit Study Abroad program offering summer, semester or year programs to over 40 countries. Over 300 scholarships awarded annually. Host families and volunteers needed as well. www.yfu-usa.org Read more...