Germany Homeschool Groups
---
Information Out of Date? Just click the link by each group to submit a change!
---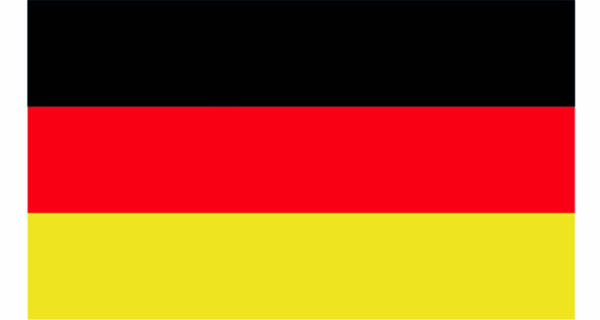 Ansbach Homeschool
Edit
Remove
More
USAG Ansbach
http://www.facebook.com/groups/166735346731280/
This group currently meets every Thursdayfor P.E. from 1pm-2pm at Barton Barracks Duggan Gym.
Join our Facebook page for info on outings or just to connect with other homeschoolers.
Eifel Area Home Schoolers
Edit
Remove
Eifel Region, Germany
Contact: Lisa or Sharon
Phone: 05675902927 or 06567960211
Email:
eifel.homeschools@yahoo.com
http://eifelhomeschool.weebly.com/
We are a military, Christian homeschool group. We are a free homeschool support group who meets on a regular basis.
Read more...
HSAMF - Stuttgart Germany
Edit
Remove
More
Stuttgart area
http://www.hsamf.org
The Home School Association for Military Families (HSAMF) serves all military with resources, support, and community. Members in the Stuttgart area enjoy a variety of classes on post to include Swim club, art classes, P.E., field trips and others. HSAMF is a nonproft. Membership is $40 a year and includes dozens of benefits including free school supplies, scholarships, monthly newsletters, communication with military worldwide and many more.
Initiative deutscher Heimschulfamilien
Edit
Remove
More
Bayern
Contact: Joerg Grosseluemern
Phone: 0163-1627301
Email:
info@hausunterricht.org
http://www.hausunterricht.org
Kaiserslautern Inclusive Home School Support (KIHSS)
Edit
Remove
Serving Kaiserslautern and beyond!
Contact: Sharon Ponder
Phone: 0174 642 8051
Email:
kmchomeschool@googlemail.com
http://groups.yahoo.com/group/KIHSS/
KIHSS welcomes anyone in the Kaiserslautern military community who is interested in homeschooling, regardless of religion, homeschool style, or parenting style. We maintain a newsletter, coordinate field trips, small classes & weekly activities. Membership is free!
Read more...
KMC Classical Conversations
Edit
Remove
More
KMC Ramstein/Baumholder area
Contact: Candace
Email:
kmc.classicalconversations@gmail.com
We are a Classical Conversations group in the KMC area. We are an officially liscensed group with a few changes to be sure that we are in compliance with SOFA and Germany laws.
Read more...
Military Associated Stuttgart Homeschoolers (MASH)
Edit
Remove
More
Stuttgart Military Community - Patch, Panzer, Kelly and Robinson Barracks
Email:
mash_homeschoolers@yahoo.com
https://groups.yahoo.com/neo/groups/MilitaryHomeschool/info
MASH is a community of individuals committed to providing the best opportunities for our children, without ideological, theological, or political bias. If you are covered by the SOFA (Status of Forces Agreement), MASH is here for you and your family. We hope you will join us as we gather for gather for field trips, picnics, co ops, and general support.
Netzwerk Bildungsfreiheit
Edit
Remove
More
Am Hahnengraben 8, 90592 Schwarzenbruck
Contact: Joerg Grosseluemern or Elisabeth Kuhnle
Phone: (0163) 162 7301 or 0721 611979
Email:
kontakt@netzwerk-bildungsfreiheit.de
http://www.netzwerk-bildungsfreiheit.de
We are a national alliance of individuals, organizations and parent initiatives who are lobbying to achieve educational freedom in Germany. We support home educating families in making contact with other home educators and in dealing with the German education authorities, regardless of their religious persuasion. We are active in organising conferences, the first of which was the second International Colloquium on Home Education in 2007.
Stuttgart Area Home Schoolers (SAHS)
Edit
Remove
More
Serving Patch, Robinson, Kelly, and Panzer
Email:
sahs-owner@yahoogroups.com
http://www.stuttgarthomeschoolers.com
Field trips, mom's support meetings, and much more!
United Homeschoolers of Germany
Edit
Remove
More
Kaiserslautern, Ramstein, Landstuhl, KMC area
Email:
unitedhomeschoolersofgermany@gmail.com
http://unitedhomeschoolersofgermany.blogspot.de/
Located in the Ramstein/Kaiserslautern region of Germany, our group is comprised mainly of American homeschooling families associated with the military. Because of this, the group is quite transient. Most families live in the area for about three years. Moving to a new country can be exciting and uncomfortable at the same time and we do our best to help homeschoolers make the transition. We welcome those considering homeschooling and new to homeschooling as well. All beliefs, races and homeschooling styles are embraced.
Wiesbaden Area Homeschoolers
Edit
Remove
More
Wiesbaden, Germany
http://www.facebook.com/groups/wiesbadenhomeschoolers/
We are an active group, join us for fun, conversation and friendships. All homeschoolers in the Wiesbaden are welcome regardless of religion, teaching or parenting styles.
Wiesbaden Area Teachers of Christian Homes (WATCH)
Edit
Remove
Wiesbaden, Germany
Email:
Form / Contact Page
http://groups.yahoo.com/group/wiesbaden_homeschoolers/
A Christian led group of homeschoolers, located in and around the Wiesbaden, Germany military community. All homeschool families are welcome to participate in field trips, learning fairs, Moms' Night Out, and more. Offers support and fun for new or veteran homeschool families.
Read more...