Arkansas Homeschool Groups
---
Information Out of Date? Just click the link by each group to submit a change!
---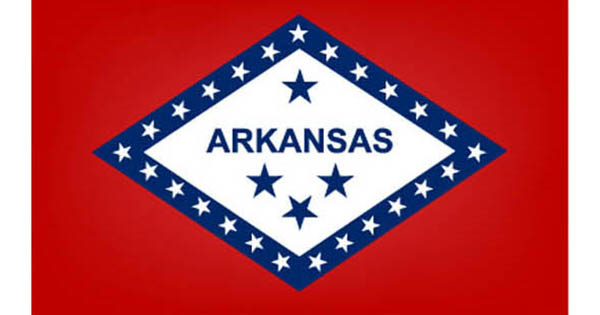 Beyond Homeschooling
Edit
Remove
More
3135 Bent Tree Drive Alma Ar 72921
Contact: Molly Dunaway
Phone: 479-430-0608
Email:
dunawayclan@yahoo.com
We are a Christian Homeschool group in Crawford County Ar. We try to schedule at least 2 field trips a month and an occasional co-op. Membership is free, If you would like to join, please just send me your email address and we'll get you added onto our email loop to receive all the information about our group activities!
Central AR Homeschoolers
Edit
Remove
Serving Sherwood, NLR, Jacksonville, Cabot, and surrounding areas
Contact: Christa Darr
Phone: (501) 804-0515
Email:
carhboard@yahoo.com
http://www.centralarhomeschoolers.org
We are an inclusive, completely free group of homeschooling families offering a wide variety of activities: bowling, skating, park days, Mom's night out, field trips, etc.
Read more...
Christian Home Educators Fellowship (CHEF)
Edit
Remove
More
P. O. Box 2041, Conway, AR 72033 Serving Faulkner, Conway, and Perry counties
Contact: Valerie Land
Email:
vdland@gmail.com
http://www.chefar.org
A nonprofit homeschool support group offering events, annual home school fairs, educational activities, support meetings, state testing sites, and more!
Columbia County Home Options In Christian Education (CCHOICE)
Edit
Remove
More
P.O. Box 487, Stephens, AR 71764
Contact: Sarena Peace
Phone/Fax: (870) 786-5495
Email:
speace@cei.net
God Leads Our Way (GLOW) Homeschool Group
Edit
Remove
More
20 Haw Thicket Lane Kirby, AR 71950 Serves Pike and surrounding counties.
Contact: Brigittie ONeal
Phone: (870) 828-2095
Fax: (870) 398-4551
Email:
Form / Contact Page
http://glowinpikecounty.weebly.com/
GLOW is a homeschool group, founded in Pike County, Arkansas, in August, 2013. We are a support group for Pike County and all surrounding counties. We welcome everyone into our group and to our meetings, field trips, parties, and activities. We have grown quickly and hope to continue to do so.
We do not charge membership fees. We would love to have your family join our group! Contact us for more info.
Haven Homeschool Group
Edit
Remove
Fort Smith & surrounding area
Contact: Haven Homeschool Group
Phone: (479) 259-1619
Email:
havenhomeschoolcooperative@gmail.com
http://www.facebook.com/havenhomeschoolgroup
We are an inclusive group in the Arkansas River Valley with activities for toddlers-High School age children & support for their parents. Our teens have a community service group for volunteer opportunities and a Teen Night Out on a monthly basis. Membership is $10 per year
Read more...
Home Educators of Greater Little Rock
Edit
Remove
More
Based in Little Rock, AR 72212
Email:
info@homeedonline.com
http://www.homeedonline.com
A local support group for Little Rock area homeschoolers made up of over 450 families and over 1,000 homeschooled students.
Live and Learn
Edit
Remove
More
13105 Archer Lane, Little Rock, AR 72211
Contact: Wendy
Phone: 227-6428
Email:
wendalinat@hotmail.com
http://groups.yahoo.com/group/LandL/
An inclusive support group for Central Arkansas homeschoolers.
Northwest Arkansas Christian Home Educators Association (NWACHEA)
Edit
Remove
More
Based in the Rogers/Bentonville and Fayetteville/Springdale areas of NW AR
Contact: Marni Hendrix
Email:
Form / Contact Page
http://www.nwachea.org
NWACHEA exists to provide information, encouragement, and support for parents who choose to educate their children at home.
PRAISE Home School Association
Edit
Remove
Western Arkansas, Eastern Oklahoma
Contact: Angelia Williams or George Williams
Phone: 479-653-0966 or 479-653-0967
Email:
gandawilliams@cox.net
http://www.praisehomeschool.com
P.R.A.I.S.E. is a Christian ministry which coordinates fun, wholesome, and educational activities and field trips for Christian homeschool families in the greater Fort Smith Region, including the River Valley of Western Arkansas and Eastern Oklahoma.
Read more...
Saline County Christian Home Education Association (SCCHEA)
Edit
Remove
More
Benton, Bryant, Saline County P.O. Box 581 Bryant, AR 72089
Contact: Tiffani Kennedy
Email:
info@salinecountyhomeschool.org
https://www.salinecountyhomeschool.org/2552/custom/58233
SCCHEA is non-profit organization that exists to help Christian homeschooling families connect together for the purpose of supporting each other in the journey of homeschooling our children.
We offer a basketball program for boys and girls ages 7 to 18; a cheer program for girls kindergarten to 12th grade; three 7 week long sessions of co-op for preschool to high school in fall, winter, and spring; field trips, holiday parties, and more to our families.