Nevada Homeschool Groups
---
Information Out of Date? Just click the link by each group to submit a change!
---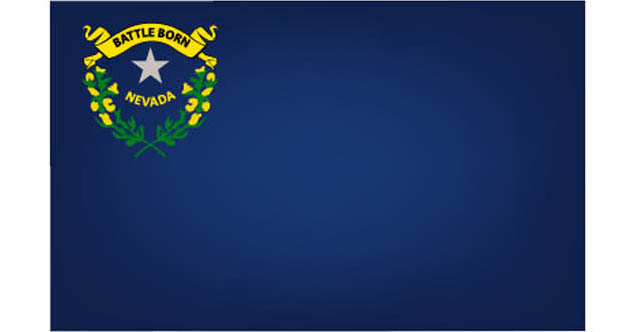 Northern Nevada Home Schools, Inc.
Edit
Remove
P.O. Box 21106, Reno, NV 89515
Contact: Gia Gallegos
Phone: (775) 852-NNHS (6647) or (888) 864-6364
Fax: (888) 864-6364
Email:
nnhscommunity@gmail.com
http://www.nnhs.org
NNHS is an inclusive, 501(c)3 non-profit organization established to support and encourage homeschool parents and students who have legally chosen the home education option. Annual membership is free, which includes invitations to field trips and activities. Donating members occasionally receive discounted admission to NNHS events. Activities range from strictly social to highly educational, and everything in between.
Read more...
---
City Lights Homeschool Group Edit Remove
Henderson & South Las Vegas, NV
Email: citylightshomeschool@gmail.com
http://www.facebook.com/groups/citylightshomeschoolgroup/
Christian Homeschool Group of families with children at all ages and learning styles. We will ask about your church affiliation, invite you to our churches, pray at events, and teach bible based beliefs through this group. We connect on facebook to plan outings and share homeschooling information. Most of our events are in the South but we have members all over the valley. Read more...

Cornerstone's Home Inspirational and Educational Family Schools (CHIEFS) Edit Remove More
5825 West Eldora, Las Vegas, NV
Contact: Tracy Dominguez
Phone: (702) 655-9141
Email: chiefsgroup@yahoo.com
http://groups.yahoo.com/group/chiefsgroup/
A Christian homeschool support group providing and sharing prayer, support, ideas, and encouragement to strengthen our homeschooled families by and through our Lord and Savior, Jesus Christ.

Davidson Institute for Talent Development Edit Remove More
9665 Gateway Drive, Suite B, Reno, NV 89521
Phone: (775) 852-3483 ext. 435
Fax: (775) 852-2184
Email: info@davidsongifted.org
http://www.davidsoninstitute.org
A nonprofit organization founded in 1999 for the purpose of recognizing, nurturing and supporting profoundly gifted young people.

Eagles Homeschool Co-op Edit Remove More
Based in Las Vegas, NV 6200 West Lone Mountain Road, Las Vegas, NV 89130
Contact: Leia Brown
Phone: (702) 376-6431
Email: lveaglesinfo@gmail.com
https://eagleshslv.groups.io/g/main
Eagles is a Christian-led co-op open to all homeschoolers, a ministry of Canyon Ridge Christian Church. We offer teen, tween, and elementary activities, co-op classes, school pictures, yearbook, annual graduation & promotion ceremony, and many other services.

EMH Sports Edit Remove More
P.O. Box 892491, Temecula, CA 92589
Contact: Linda Hollis
Phone: (951) 541-0494 or (855) 213-4443
Fax: (951) 344-8263
Email: customerservice@emhsports.com
http://www.emhsports.com
EMH Sports provides physical education classes and sport clinics for homeschooled families. Our PE classes are skill-based with emphasis on fun, fitness and friendship. Classes are segmented by grade level; K-12th. PE Classes offered are:
Soccer, Flag Football, Softball, Kickball, Basketball, Nerf Dodgeball, Volleyball,
and Track and Field. Cost: $20 per month (4 session per month. EMH Classes are located in California and Nevada.

Evangelical Christian Homeschoolers Edit Remove
Henderson & S. Las Vegas, NV
Contact: Arlene Broswell
Phone: (702) 493-8721
Email: echgroup@cox.net
http://www.echgroup.org
We are a wholesome group that desires to be set apart from the world. This group is open to Bible believing Christian (conservative) families only. This is a social and support homeschool group. There is a $25 per year membership fee per family for Evangelical Christian Homeschoolers Group members, and you must be a member in order to join our Co-Op classes. We meet in Henderson and across Las Vegas, NV. The group meets are on Thursdays and classes meet on Tuesdays. Read more...

Heathen Homeschoolers of Las Vegas & Henderson Edit Remove More
Henderson and Las Vegas NV
Contact: Erin Kelly
Phone: (516) 668-1079
Email: erinkelly11@gmail.com
http://www.meetup.com/HeathenHomeschoolersNV
We are a secular homeschool group of atheist, humanist, agnostic & freethinking families that get together for park days, field trips and other events around Las Vegas and Henderson.

Kids LIFE! Edit Remove More
Northern Nevada
Contact: Kids LIFE!
Phone: (775) 863-8804
Email: admin@kidslifenv.org
http://kidslifenv.org
We are a very active Northern Nevada homeschooling group. We meet at least twice a week for regular park and museum playdates, but we often plan more activities (focusing on free or low cost). Our group is very inclusive; our members range from charter schoolers to life learners (unschoolers) and everything in between. We do not charge for membership. We have special pages and forums for our local members.

Las Vegas Life Learners Edit Remove More
Las Vegas, Henderson, Boulder City
Email: Form / Contact Page
http://www.meetup.com/Las-Vegas-LifeLearners/
Las Vegas Life Learners is a support group for Unschoolers in Las Vegas, Nevada and its surrounding communities. We have weekly park days and get-togethers.

Liberal Homeschoolers in Northern Nevada Edit Remove More
Based out of Northern Nevada
Contact: Bean
Email: liberal_homeschoolers_in_nn-owner@yahoogroups.com
http://groups.yahoo.com/group/liberal_homeschoolers_in_NN/
This is a group for liberal, open-minded homeschooling families in Northern Nevada.

Mountains Edge Homeschoolers Edit Remove More
Las Vegas, Nevada
Contact: Melissa
Email: mountainsedgehomeschoolers@gmail.com
http://mountainsedgehomeschoolers.yolasite.com/
A fun friendly, homeschool group for those of us living joyfully in Southwest Las Vegas. A great way for kids to connect and make great friendships.
Each family presently in the group is a Christian family, but that is not a requirement, and to be fair, we really are non judgmental kinda Christians, and some pretty cool, fun folks to be around. We are very respectful of each other even though our methods of homeschooling and parenting are diverse among us. All are welcome regardless of location in the valley or religious or non religious beliefs, however our gatherings happen in the Southwest side of town. We get together weekly.

Nevada Homeschool Network Edit Remove More
PO Box 1212, Carson City, NV 89702
Contact: Elissa Wahl
Email: info@nevadahomeschoolnetwork.com
http://www.nevadahomeschoolnetwork.com
NV's statewide homeschool advocacy organization. We network the groups together and keep an eye on all things legislatively that could affect homeschooling.

Parent Activists Committed to Education Edit Remove More
P.O. Box 13587, Las Vegas, NV 89112
Phone: (702) 457-1509