Washington Homeschool Groups
---
Information Out of Date? Just click the link by each group to submit a change!
---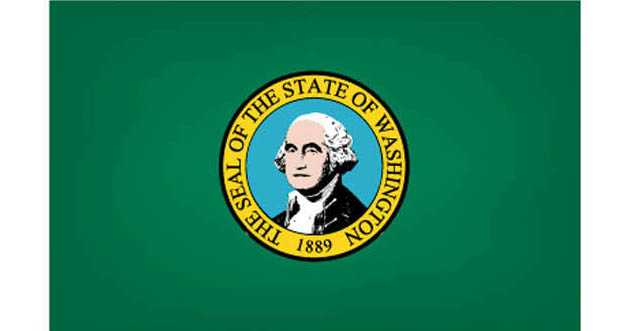 Christian Heritage Home Educators of Washington
Edit
Remove
11716 S. Player Dr, Spokane, WA 99223
Phone: (360) 810-8018
Email:
contactus@christianheritageonline.org
http://www.christianheritageonline.org
Christian Heritage provides an annual state Christian homeschool conference, father/son retreat, mother/daughter teas, regional homeschool year kick-off picnics, annual support group leaders' conference, and more to encourage and promote networking among Washington's Christian homeschool families. Membership available but not required for participation.
Read more...
Washington Homeschool Organization (WHO)
Edit
Remove
6627 S. 191st Place, Suite F-109 Kent, WA 98032-2117
Phone: (425) 251-0439
Fax: (425) 251-6984
Email:
whocontact@washhomeschool.org
http://www.washhomeschool.org
WHO is a nonprofit, volunteer-driven organization whose goal is to serve the diverse needs of homeschoolers in Washington.
Read more...
---
ACTS Homeschool Group Edit Remove More
South location - Tacoma; North location - Kent.
Email: Form / Contact Page
http://www.actshomeschool.com
ACTS meets from September to June. In addition to our class days, we offer a variety of events such as field trips, missions, holiday parties, homeschool support, etc. For our class days we have two, 12-week sessions that offer a variety of classes to children from birth to high school.

At Home in Seattle (@HIS) Edit Remove More
Serving North Seattle and surrounding areas
Email: info@athomeinseattle.org
http://www.athomeinseattle.org
A Christian homeschool support group offering monthly parent support meetings, special events, and field trips.

Christian Association of Parent Educators (CAPE) Edit Remove
Serving the Yakima, WA area P.O. Box 8126, Yakima, WA 98908
Contact: Sharon or Danielle
Phone: (509) 494-9035 or (509) 307-6986
Email: Form / Contact Page
http://www.yakimahomeschool.com
We support and serve homeschooling families in the Yakima area. Our intent and direction are Christian-based; however, we welcome families with other beliefs. Read more...

Christian Family Home Educators Edit Remove
Spokane/Coeur d'Alene metro area
Contact: Marchauna Rodges or Tonya Bye
Phone: 5099792806 or 509-954-3700
Email: christianfamilyhomeeducators@gmail.com
http://www.cfhe.net
CFHE started as Valley Home Scholars in 1987. As the needs of Christian home educating families have changed, so has the work of CFHE, but our vision remains the same - to support and encourage Christian parents who are intentionally directing the education of their children. Read more...

Christian Homeschool Network Edit Remove More
10638 SE 236th st Kent, WA 98031
Contact: Scott & DiAnna Brannan
Phone: (253) 639-3325 (home)
Fax: none
Email: chnow@msn.com
http://www.CHNow.org
CHN is a statewide grassroots organization dedicated to the advocacy for independent home educators in Washington State. CHN's focus is on lobbying efforts and has a year round lobbyist (volunteer) who is on site during the legislative session. CHN organizes two annual events; CHN lobby days and Home Educators Day at the Capitol. CHN also provides a free legislative e-alert network and also provides free workshops for homeschool groups.

Clark County Home Educators (CCHE) Edit Remove More
P.O. Box 5941, Vancouver 98668
Email: cche@cchomeed.org
http://www.cchomeed.org
CCHE offers support and information pertaining to home education. They have parent meetings, an annual used curriculum sale, free electronic newsletter and vast info for homeschoolers which can be found on the website.

Columbia Basin Homeschoolers Edit Remove
Grant County - specifically Ephrata, Soap Lake and surrounding areas
Contact: Candice Ruffle
Phone: (509) 264-8072
Email: columbiabasinhomeschoolers@yahoogroups.com
http://www.facebook.com/groups/columbiabasinhomeschoolers/
Columbia Basin Homeschoolers is a place to connect with homeschooling families in the Ephrata/Soap Lake area of Washington State. We include families across the spectrum of homeschooling styles and philosophies, and have no official political, philosophical, or religious orientation. We exist as a place for homeschoolers to play, learn, connect and support each other. We organize activities at least once a month and often weekly. Read more...

Eastside Homeschool Connections (King County) Edit Remove
Bellevue, Redmond, Kirkland, and Issaquah areas
Email: eastsidehomeschoolcoop@groups.facebook.com
http://www.facebook.com/groups/EastsideHomeschoolCoop/
We are a homeschool group which serves as a community for homeschooling families. We are open to ALL types of homeschoolers, unschoolers and alternative education students of all ages and their parents/care givers. Our main goal is to bring together families for social activities such as park playdates, swimming, field trips and co-op opportunities. Read more...

Family Learning Organization Edit Remove More
P.O. Box 1750, Mead, WA 99021
Contact: Karen Carver
Phone: (509) 467-2552 or (800) 405-8378
Fax: (509) 467-5274
Email: homeschool@familylearning.org, http://www.familylearning.org/contact.html
http://www.familylearning.org
Established in 1983 as Family Learning Association, the Family Learning Organization was incorporated in 1986 and received non profit tax exempt status the following year. FLO has since established a long history of serving the homeschool community beginning in Spokane, Washington extending nationally through its advocacy and testing services.

First Class Kitsap County Homeschool Co-op Edit Remove
Silverdale, Poulsbo, Bremerton, Kingston, Pt Orchard, Seabeck, Bremerton
Email: kitsaphomeschool@yahoo.com, firstclasskitsapcounty@hotmail.com
http://www.firstclasskitsap.org
First Class Kitsap Homeschool Co-op is a homeschool cooperative where everyone has the opportunity to help out. One parent or guardian from each family is required to stay on campus and help in some capacity; set up, cleaning, teaching, assisting in a class, or coordinating. There are many jobs to be done on Thursdays, and many hands make light work. Read more...

Fun in Snoqualmie Homeschool Co-Op (FISH) Edit Remove More
1556 Boalch Ave, North Bend, WA
Contact: Tracy Ehrig
Phone: (425) 572-5441
Email: mntehrig@comcast.net
http://www.homeschool-life.com/wa/fish/
We are a Christian homeschool group that meets for fun and fellowship in North Bend every Friday.

HEARTS Homeschool Group Edit Remove More
South Snohomish and North King Counties
Email: Form / Contact Page
http://www.meetup.com/HEARTS-Homeschool-Group
HEARTS is a secular group offering weekly social and educational activities for homeschoolers of all ages. Come play with us!

Helping Other Parents Educate (HOPE) Homeschool Co-op Edit Remove
5000 67th Ave W, University Place, WA 98467
Contact: Melissa Armstrong
Phone: (253) 535-6624
Email: amazedbygrace4@yahoo.com
http://www.hopehomeschool.com
Hope Home School Co-op is a Christian co-op that provides home school children an opportunity to be accountable in a "traditional" school environment. Classes convene for two semesters from 9:30 am until 3:00 pm each Friday from September through April. HOPE Co-op is a SUPPLEMENT to your own home school program, it is not meant to be the only curriculum you use. At least one child must meet HOPE's eligibility requirement for Kindergarten by the first day of co-op. A parent/guardian is required to volunteer their time AND required to remain at the facility while their child is present. Read more...

Home Oriented Meaningful Education (HOME) Edit Remove
Primarily in the North King and South Snohomish county area of WA
Email: info@home-wa.org
http://www.home-wa.org
Established in 1986, HOME is a Christian support group of over approximately 200 homeschooling families. While the activities and publications of this group are inherently Christian in nature, everyone, regardless of belief or creed, is welcome to attend events and apply for membership. HOME is a WA nonprofit corporation. Read more...

Home's Cool Co-op Edit Remove
Serving Snohomish County and surrounding areas
Contact: Ginger
Email: info@homescoolcoop.com
http://www.homescoolcoop.com
Home's Cool Co-op is a Christian co-op that meets Friday mornings in Marysville, and Mondays in Everett. We offer classes for nursery through 12th grade, with parents either teaching a class or helping in a classroom; a true parent co-op which keeps our prices affordable. Read more...

Homeschool Meetup of Pierce & Thurston County Edit Remove
DuPont, WA 98327
Contact: Carmen Pease
Email: homeschoolmptc@live.com
http://www.meetup.com/HomeschoolMPTC/about/
We schedule activities and events, and offer resources and a calendar of local happenings. We are K-8 and mostly located in the Pierce and Thurston County area. We have grade-specific activities as well as activities that are appropriate for everyone. We do not charge but we ask for a suggested donation one a year; we are not a specific curriculum or affiliated with a religion. Read more...

Homeschooler's Organization Mentoring Excellence (HOME) Edit Remove More
P.O. Box 23, Mica, WA 99023
Contact: Lyla Gray
Phone: (509) 891-1370
Email: lylaathome@asisna.com, suzie@home-schooling-online.org
Located in Spokane, WA and serving the Inland Northwest: Eastern Washington, Northern Idaho and Western Montana. Each year we set up events to encourage homeschooled children.

Homeschoolers on Whidbey (HOW) Edit Remove More
P.O. Box 761, Oak Harbor, WA 98277
Contact: Tracy
Email: contactpersonforhow@gmail.com
http://www.homeschool-life.com/wa/how/
A non-profit, inclusive support group dedicated to serving all homeschoolers on Whidbey Island. Annual membership dues are $20 and include regular news, field trips, classes, special events, and social opportunities. We meet in Oak Harbor, usually the second Monday of each month.

Homeschooling His Way Edit Remove More
Bothell, Mill Creek, Lynnwood and surrounding areas
Email: homeschoolinghisway@gmail.com
https://www.bigtent.com/groups/homeschoolhw
We are a Christian homeschooling group that offers support, activities, and field trips, all in a family-safe environment! We offer monthly parent meetings and socials, as well as field trips and volunteer opportunities. Before joining, we ask that you attend one open event to get to know our group and confirm we are a good fit for your family. Annual membership dues are $40, and each member is expected to volunteer for one job every year.

Homeschooling in Christ Edit Remove More
Based in Snohomish County, WA We are a Christian group of homeschoolers in the Everett/Marysville area that get together for monthly meetings, field trips, playdates, fellowship for Mom's and Dad's, and lots more.
Contact: Cheri Anderberg or Chloe Wilcox
Email: cheronaa@yahoo.com
http://www.homeschoolinginchrist.com
We are a Christian group of homeschoolers who get together for field trips, tours, play dates as well as unit studies and other learning events. Fellowship and encouragement for the family!

LIFE in the Gorge (Learning In Family Environments) Edit Remove More
The Gorge
Contact: Loraine Creon
Email: tlcreon@gmail.com
We are a non-denominational Christian homeschool group for "the Gorge" area. We organize classes, testing, swimming lessons, co-op school, field trips and more. And we concentrate on encouraging one another in our walk with Christ.

Maple Valley Covington Homeschool Support Group Edit Remove More
Maple Valley
Contact: Lori
Phone: (425) 766-2566
Email: lori@maplevalleyelectric.com
http://www.facebook.com/groups/MVHSG/
Tuesdays from 3-5pm we meet at the Maple Valley Community Center - kids get to play, adults get to relax. When the weather is nice there is a great outdoor space to play in and when its not we have the hall with crafts and games. Cost is $3 per family. For the older homeschool kids (10ish+) The Den at the MVCC is now available on Tuesdays from 1-2:30pm. We also do fieldtrips and other fun activities.

Mill Creek Homeschool Collective Edit Remove More
Mill Creek, Washington and surrounding communities
Email: mch-collective@outlook.com
http://mch-collective.wixsite.com/mchc
Mill Creek Homeschool Collective is an independent group of homeschooling families that share the common goal of educating our children in a biblically based, parent lead way. We come together once a week to partner in learning with one another through prayer, fellowship and parent lead classes

Peer To Peer Teen Homeschool Coop Edit Remove More
Puyallup/Tacoma WA
Contact: Leslie Riekena
Phone: 253-365-5626
Email: lcriekena@comcast.net
http://www.facebook.com/groups/1473786526223701
Peer to Peer Teen Homeschool Coop is a unique group created to empower teen girls. All classes are taught by the teen mentors. The group is self governed with the assistance of adult council.
We meet once a week at the various Pierce County Libraries in the Tacoma/Puyallup area.
We are free to attend but the parents are responsible for class supplies and any drill team related costs.
All teen girls 12 to 19 are welcome,however, space is limited.
Contact me direct at 253-365-5626 for more information.

Pierce and Thurston County Homeschoolers (PATCH) Edit Remove More
Pierce and Thurston Counties
Contact: Becky Owen or Mechelle Gilbert
Phone: (253) 212-2704 or (253) 964-6826
Email: patchcoop@gmail.com
http://www.homeschool-life.com/wa/patch
PATCH is an inclusive volunteer-run homeschool co-op in which each member's religious beliefs, racial, and cultural backgrounds are respected and valued at all of our activities and in all our gatherings. We are open to both civilian and military families, and happily accept newly-arrived military families mid-session. We offer weekly enrichment classes, field trips, and occasional mom's only activities, with the goal of creating enduring and supportive relationships. We strive to keep membership as affordable as possible and an outline of our fees can be found on our website.

Rainbow Way Homeschool and Playgroup Edit Remove More
20311 79th Ave. NE, Bothell, WA 98011-2021
Phone: (425) 806-2028

Responsible Education Achieved in the Christian Home (REACH) East Edit Remove More
Serving the greater East King County
Email: info@reacheast.org
http://www.reacheast.org
We are a non-profit Christian homeschool group which provides support via monthly parent meetings, guest speakers, amazing fuel trips, SAT testing, newsletters, a world cultural fair, HSLDA discount, and more. Meetings are held on the second Tuesday of the month from September-June. There is a nominal yearly membership fee.

Seattle Homeschool Group Edit Remove More
Serving Seattle, WA
Contact: Deb Harrick or Cynthia Heckman
Phone: (425) 239-4906
Email: seattlehomeschoolgroup@gmail.com
http://www.seattlehomeschoolgroup.org/
The Seattle Homeschool Group is a non-sectarian support group serving the greater Seattle area.

Snohomish Home Educators' Co-op Edit Remove More
P.O. Box 917, Snohomish, WA 98291
Contact: Aleta Ryser
Phone: (360) 863-0565
Email: sweetaleet@yahoo.com
The purpose of Sno-Home-Ed Co-op is to encourage, support, and promote home-based instruction. We meet the first Monday of each month, September through June (no December meeting) at the Monroe Library.

Sow Big Edit Remove More
Seattle
Contact: Anne Crossman
Email: anne@annecrossman.com
http://sowbig.org
Sow Big is a faith-based support group focused on play, exploration, support, and "doing life together." Run by families for families, Sow Big uses geographic location to create pockets within communities where homeschoolers can meet up on a weekly basis. Our groups enjoy regularly scheduled park days, holiday parties, field trips, community service projects, teacher support nights, and events—all within the nucleus of our group. There is a very small membership fee (around $49 per family for the year) which will begin Fall 2016. Families are welcome to join at anytime during the year. While we operate guided by Christian principles, we welcome families to join us from other faith backgrounds who are interested in "doing life" with us.

Spokane Area Homeschoolers Edit Remove
Spokane and surrounding Areas
Contact: Laura Kaczor or Laura M Kaczor
Phone: (509) 270-5698
Email: laurakaczor@yahoo.com
http://www.facebook.com/groups/spokanehomeschool/
We are creating special classes, meet-ups and field trips. This is also a great place to exchange information on local events and happenings, or buy/trade items. Maybe you'll meet some new families, too! Please watch for field trips and other happenings under the "events" tab. Read more...

Spokane Homeschoolers Edit Remove More
Based in Spokane, WA
Email: spokanehomeschoolers-owner@yahoogroups.com
http://groups.yahoo.com/group/Spokanehomeschoolers/
A diverse, inclusive group of homeschooling families in the Inland Empire, SHS exists both as an active online resource and an IRL alternative to other local homeschool groups - a place for hsers to play, learn, and relax with each other in a context where homeschooling, not religion, is the primary common denominator.

Trestle Homeschool Association Edit Remove More
Based in Everett, Washington
Email: info@trestlehomeschoolassociation.org
http://www.trestlehomeschoolassociation.org
THA is one of the oldest homeschool support groups in the area. It has been around since 1985 and exists to provide support to homeschoolers in the Everett, Washington area and its surrounding communities. While most of our members reside in the Snohomish County area, we also have members in King County as well as Florida and Delaware. Supporting our members and homeschoolers in general reaches farther than you might think at first glance!

Tri-Cities Homeschool Support Group Edit Remove More
Pasco, Richland, Kennewick
Email: homeschooltalk@yahoo.com
http://www.tricitieshomeschool.blogspot.com
Our mission is to encourage, inform, and support local Christian home-based instruction families (as defined in RCW 28A.225) in their homeschooling journey.

Valley Home Educators Edit Remove More
Serving the greater Wenatchee valley
Contact: Emilie or Sandy
Phone: (509) 886-1237
Email: pleatus@hotmail.com, gardnfev@verizon.net
We offer support to all families who wish to independently homeschool. We have no set monthly meeting but there are many opportunities to gather; Mission Ridge skiing, ice skating, and any other group activity families can think of. We have a great media co-op with our local Educational Service District.

Washington Home Educators Network (WHEN) Edit Remove More
Serving Washington
Contact: Emilie
Email: pleatus@hotmail.com, WHEN-owner@yahoogroups.com
http://groups.yahoo.com/group/WHEN/
A statewide email list focusing on legislative and resource networking since the early 1990s. The purpose is to help Washington State Homeschoolers (operating under the Home-based Instruction law) keep informed of what's happening around the state and the nation pertaining to homeschooling.

Washington State Latter-day Saint Family Educators (WALDSFE) Edit Remove More
P.O. Box 2333, Redmond, WA 98073-2333
Contact: Doreen Blanding
Phone: (425) 861-0494
Email: waldsfe@hotmail.com
We are a non-profit organization set up to help parents educate their children according to the desires and wishes of their heart. Our membership is open and nondiscriminatory. We welcome all to come and learn from each other.